Guess Who This Lil' Gal Turned Into!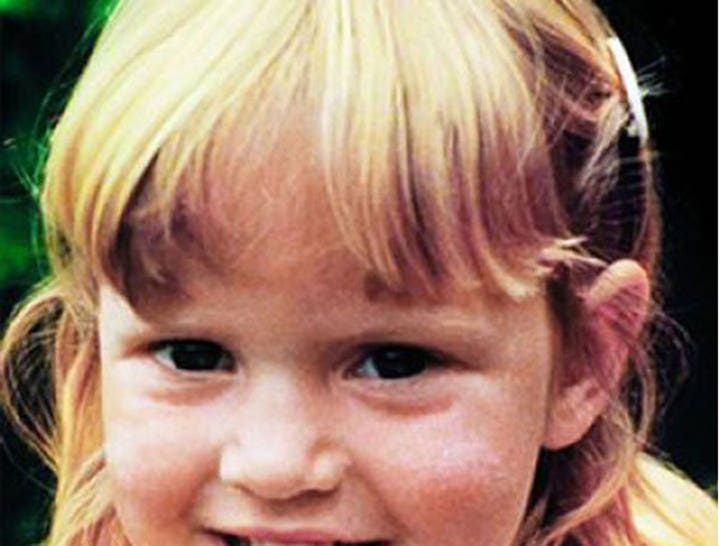 Before this towhead cutie became the star of the silver screen -- she was just another girl growing up in Berkshire, England. Can you guess who she is?


Zac Efron's 18lb. Weight Gain!
Zac Efron's been looking thicker than usual lately -- but who's complaining?!
The newly single star has been packing on the pounds, but it's got nothing to do with his breakup from Vanessa Hudgens.
His 18lb. weight gain was for his new movie, "The Lucky One," where he plays a veteran of the Iraq war.
Check out how his body has transformed over the last year!
Victoria's Secret Babe -- Bikini in January
Victoria's Secret model Lily Aldridge stripped down to a white hot two-piece string bikini and posed for some pictures on the beaches of St Barth's earlier this week.
Another reason to hate your Monday morning.
Adam Levine & GF's Sizzling Video Shoot!
Tourists on the Santa Monica pier got more than they bargained for this afternoon -- when they were treated to a half-naked make-out session between sexy Maroon 5 frontman Adam Levine and his Victoria's Secret girlfriend Anne Vyalitsyna!
The two, clad in only their underwear, got it on under the sheets on the pier while tourists and crew members looked on as part of a music video shoot.
This is Anne's second appearance in a Maroon 5 video -- she also was featured in the one for "Misery."
The couple has been dating since early last year, after they met at a Sports Illustrated party in Las Vegas.
Can you guess whose manly mug got a gnarly celebrity scramblin'?
Khloe Kardashian wowed fans when she showed up to the People's Choice Awards with her usually brunette locks a lovely shade of red -- but is it always a good idea to reach for the hair dye?
Check out which other celebs have turned to the fiery hair color -- and let us know which color you think looks better!
Lindsay & Sam -- Just Two Gals Eating Together ...
Believe it or not, Lilo and Sam get hungry for more than just drama.
What's the Big Frigin' Difference?!
Take a close look at these misleading pictures and try and spot the subtle differences between the two!
**HINT -- There are THREE differences in the above photo!**