Eric Clapton's Dirty Laundry -- CAUGHT ON TAPE!!!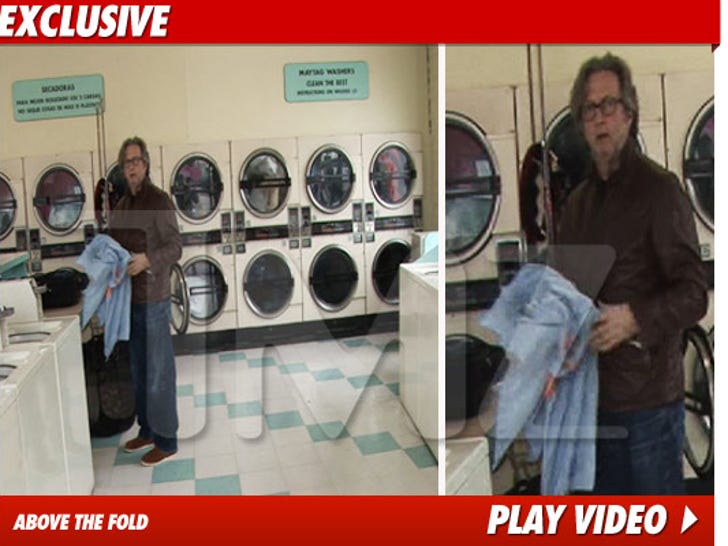 Eric Clapton doesn't just WAIL on guitar -- he also fluffs and folds -- and yesterday in L.A., TMZ spotted the rock icon washing his clothes at a PUBLIC LAUNDROMAT!!!
There have been reports of Clapton sightings at laundromats in the past ... now, we've got the proof -- Clapton DOES HIS OWN LAUNDRY!!!!!!!!
... and if Eric Clapton can find time to wash his own clothes, your college kid has NO EXCUSE!