Brad Pitt -- Laughing, Smiling, Joking?!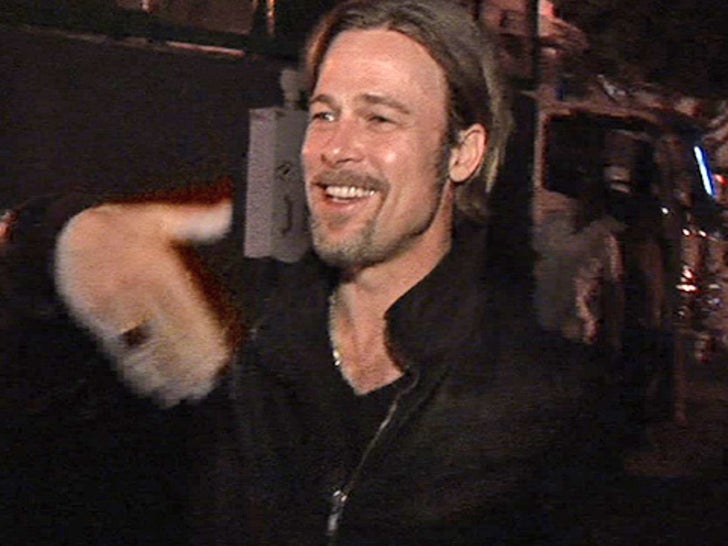 Brad Pitt must have had one HELLUVA meal inside Akasha restaurant in Culver City, CA yesterday -- 'cause on his way out, the guy who usually doesn't say a word was actually joking around with us!!!!
Brad was rolling with a buddy -- no Angelina, no kids.
It's been a long time since we've seen him smile and laugh this much in public.