Guess Who This Prom Princess Turned Into!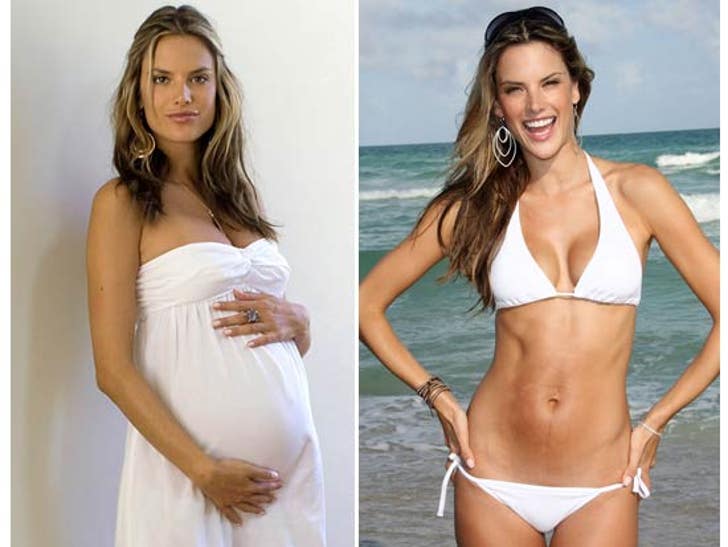 Before she became a super celebrity -- this Georgia peach was just another girl going to her senior prom at Albany High School. Can you guess who she is?
Victoria's Secret Models: The Baby to Babe Transitions!
Dropping the baby weight isn't easy, but the women of Victoria's Secret have found a way to do it in almost no time at all!
Miranda Kerr, Alessandra Ambrosio, Heidi Klum and more -- see how these women have gone from big bellies to bikini/runway/red carpet ready faster than we thought humanly possible!
They are bald and beautiful and that's why we love 'em -- can you guess which stars were pictured with their gorgeous grandpa?!
Michael Buble Weds Luisana Again -- the Ceremony!
Michael Buble had a second wedding ceremony this weekend to new bride Luisana Lopilato -- and we've got the photos of the gorgeous affair!
Michael and Luisana, who had a civil ceremony in Argentina last Wednesday, had an "official" wedding in front of 300 friends and family on Saturday in a lavish event at Villa Maria outside Buenos Aires.
The bride, 23, wore a white gown with a tight bodice and tiered bottom from Sylvie Burstin, while the groom, 35, looked dapper in a black tux.
The duo will reportedly tie the knot again next month in Canada, where Buble is from.
Congrats to the happy couple!
Can you guess whose perfect face was given abnormal scramblin'?!
Jamie Lynn Spears Celebrates 20th Birthday!
Britney Spears' little sister is all grown up!
The former Nickelodeon star turned 20-years-old yesterday -- and she marked the occasion by posting "goodbye teens.. HELLO 20's!!!" this morning on her Twitter.
Spears, who lives in Louisiana, says she spent her bday weekend with her adorable nearly 3-year-old daughter Maddie ... and shared a photo of the two playing dress-up in Disney princess dresses.
Blair on 'The Facts of Life': 'Memba Her?!
Kobayashi to Tiniest Woman: I Could Eat Two of You!
A chance meeting between competitive eating legend Takeru Kobayashi and the smallest woman in the world doesn't sound so crazy ... until you realize ... he could technically eat two of her!
TMZ obtained photos of T.K. and 11-pound Jyoti Amge taken last week at the Italian TV show "Lo Dei Show Record" -- where Kobayashi broke the record for quickest time anyone has ever eaten an entire bowl of pasta.
At 33 years old, Kobayashi already has a ton of eating records to his name ... like eating 20 POUNDS of rice balls in one sitting ... which means Jyoti is roughly appetizer-sized in his world.
Kobayashi also met a bunch of other talented folks ... like Elaine Davidson -- the most pierced woman in the world -- and Nippulini ... the man who can pull the heaviest weight with just his nipples.