Charlie Sheen Bobblehead -- Oxymoron?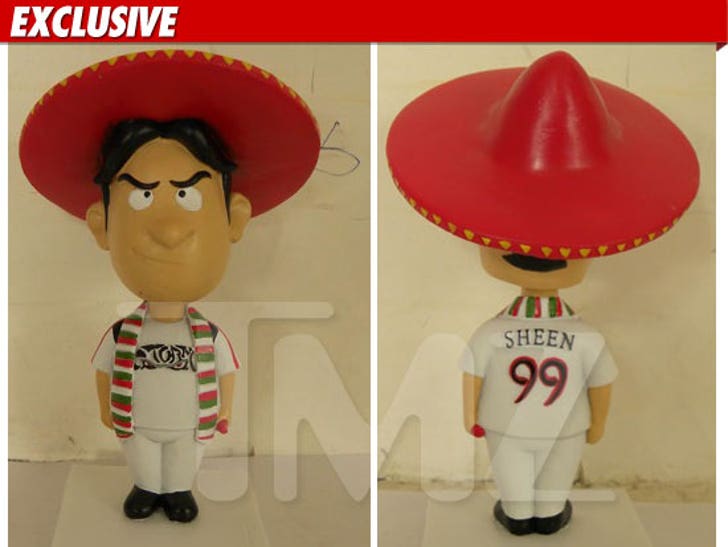 Charlie Sheen is running out of cities he hasn't been booed in, but if he shows up to Sheen-co de Mayo in Lake Elsinore, CA -- and collects one of these sweet bobbleheads -- they will love him there!
The Lake Elsinore Storm, a local pro baseball team, is planning on holding the night in Charlie's honor next month and everyone who attends gets the Sheen bobblehead. They will also be retiring the number 99 for the season -- the same number he wore in "Major League."
Charlie has an open invite to attend, thus far they haven't heard back. His tour is schedule to end on May 3, so you never know ...