Charlie Sheen's LAST MINUTE Departure ... For DC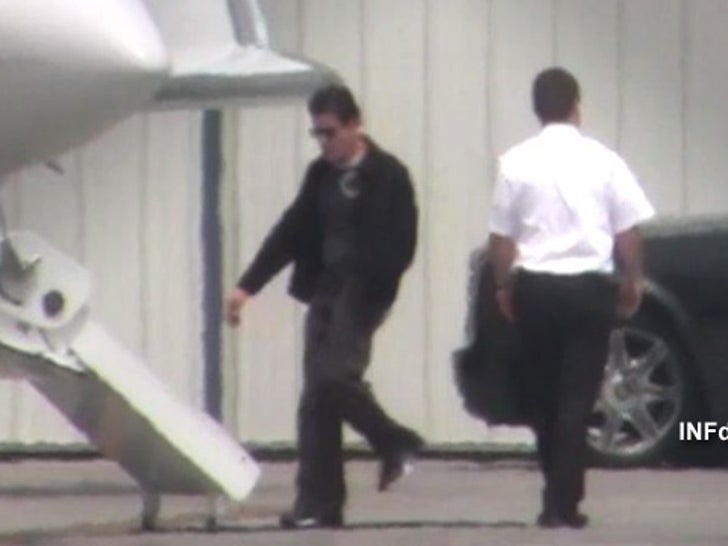 Charlie Sheen might just make it in time for his show in Washington D.C. tonight -- because the actor JUST boarded a private jet in L.A. ... bound straight for the capital.

He can be seen hustling on board the airplane with his remaining goddess Natalie Kenly ... a little over an hour ago at Van Nuys Airport -- after dealing with his custody case all morning.
Charlie's scheduled to perform at DAR Constitution Hall in D.C. at 8pm EST -- and if he's lucky, he'll arrive RIGHT when the curtain opens. Clock's ticking.