Arnold's Love Child -- Spitting Image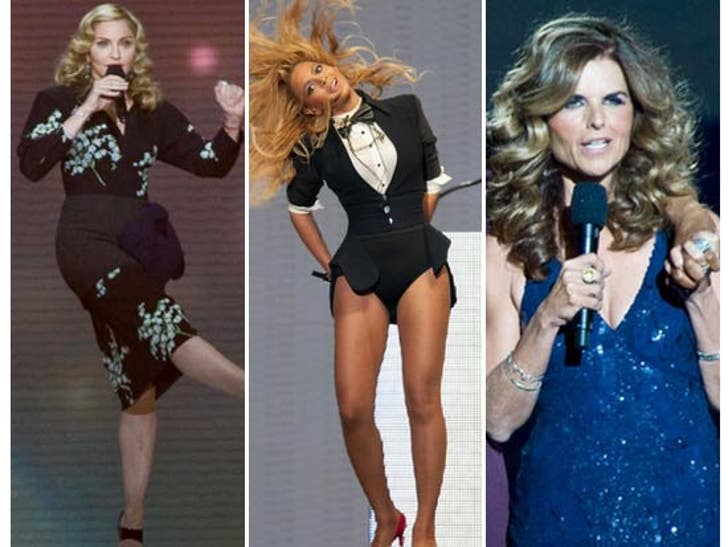 TMZ has obtained lots of information -- as well as photos -- of the boy Arnold Schwarzenegger fathered out of wedlock -- and he looks shockingly like Arnold himself.
The mother -- Mildred Patricia Baena (she goes by Patty) -- was a housekeeper/assistant for the family for more than 20 years. Her jobs included cleaning, laundry, cooking and other chores.
Sources tell TMZ -- in the late '90s Patty began to "pursue Arnold." She told friends they would have unprotected sex during the day at the house. Patty never slept overnight at the house and no one ever caught them in the act.
We're told when she became pregnant, she didn't tell Arnold he was the father. Arnold didn't learn he was the daddy until the boy was a toddler.
Patty -- who made $1,200 a week -- was treated well by Arnold once he found out. Sources say Arnold was always "generous."
Patty -- who has recently retired -- now lives in a 4 bedroom house with a pool, several hours outside of L.A. with the boy and her 3 other kids.
We are not revealing the identity of the boy, however his features are eerily like Arnold's. We have various pictures of him at various ages (he's now in his early teens) and each picture shows striking similarities, especially the mouth and teeth.
Arnold's Love Child -- The Birth Certificate
TMZ has obtained a copy of the birth certificate of the boy Arnold Schwarzenegger fathered ... and he's not listed as the father on the birth certificate.
As TMZ reported, Mildred "Patty" Baena -- who worked as a housekeeper/assistant for Arnold and Maria -- is the mother. She listed her then-husband, Rogelio Baena as the dad.
Baena used a different last name on the birth certificate -- Pena.
The boy was born on October 2, 1997, which now makes him 13. He was born at Saint Joseph's Hospital in Burbank, CA.
Arnold's Baby Mama Baby Shower
Arnold Schwarzenegger's baby mama had a baby shower before his kid was born, and some of Arnold's staff were front and center.
Apparently Mildred "Patty" Baena knew the sex of the baby because the color scheme at the shower was blue.
Among the 15 guests at Patty's home ... Alicia, a cook who worked for Arnold and Maria. She's wearing gray sweatpants.
Among the gifts for Patty -- who was 8 months pregnant at the time -- a baby stroller.
We're told Arnold and Maria sent lots of gifts for the baby.
The boy -- now a young teen -- looks like the spitting image of Arnold.
Arnold's Love Child -- Nicest Kid You'll Ever Meet
People who live next door to Patty and her son tell us, the boy "is the type of kid you just want to be around. He is so sweet, funny, and handsome."
But that's not it -- we're also told he is extremely well-mannered and smart, loves sports, and is even involved in door-to-door fund-raising for local charities.
The apple falls far from the tree.
Arnold's Baby Mama -- One Naughty Little Pirate
Yo ho ho ... and a bottle of MGD ... 'twas a pirates life for Mildred Baena -- who decked herself out as a sexy swashbuckler for a Halloween party 1 year before she gave birth to Arnold's love child.
According to the time stamp on the photos -- the Halloween boozefest went down back in October 1996.
Oprah's Farewell -- Inside the Spectacular Show!
It was a full house at Chicago's United Center last night -- where tons of celebs turned out to film two of Oprah Winfrey's final shows.
13,000 boxes of Kleenex were in the Center -- one for each audience member.
The final episode of Oprah will air May 25.
Pruned People -- Guess Who!
These A-list celebs never forget their lines -- check out how they hold on to their SAG cards!
'American Idol' Finalists Visit Hometowns
The Top 3 on "American Idol" got to leave Hollywood this weekend -- and went for their big hometown visits, where the judges' song choices for this week's episode were revealed!
A tearful Scotty McCreery returned to Garner, North Carolina on Saturday for his bash and visited Lowe's, where he used to work as a cashier, before putting on a mini-concert for fans at Lake Benson Park.
Lauren Alaina had an emotional visit when she visited Rossville, Georgia, which was recently hit by a devastating tornado. Alaina visited a shelter at Cherokee Valley Baptist Church before a parade ending at Fort Olgelthorpe Lakeview High School.
Lastly, Haley Reinhart had a rainy visit to Deer Park, Illinois, hitting up Wheeling HIgh School, her alma mater.
Guess Whose Gorgeous Gams!
Spring is in full bloom, which means pants are out and skirts and shorts are in!
Can you pair these lovely legs with the correct stars? Click on the gallery below to play along:
Audrina Patridge -- It Was Her Birthday
And yet she's the one that gave us a present ... by gallivanting around the pool at Wet Republic in Las Vegas yesterday.
Celebrity Bridesmaids -- I Do!
With "Bridesmaids" opening last weekend in theaters, we're taking a look at some famous faces who have walked down the aisle as bridesmaids for their own family and friends!
Britney Spears, Jessica Simpson, Jessica Alba, Kim Kardashian and more -- see which mega-stars worked it in a supporting role.
What's the Big Frigin' Difference?!
Focus in on these magical photos -- and see if your eyeballs are powerful enough to spot the subtle differences!
**HINT -- There are THREE differences in the above pictures!**
These daring stars have taken to the streets on two wheels and risked it all on a motorcycle!
B-B-B-B-B-Bad to the bone.