'Little Chocolatiers' -- Pint-Sized at Chris Isaak Concert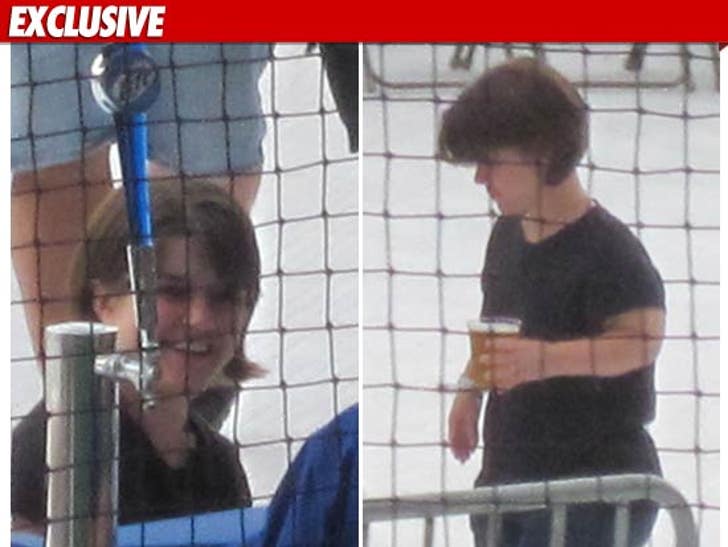 One of the stars of "Little Chocolatiers" poured her heart out at a Chris Isaak concert last weekend -- filling up on a cold pint of beer -- and we're told, she drank it all down in the FRONT ROW.
Certified LC Katie Masterson tells TMZ, she and her husband Steve Hatch -- who co-own the famous chocolate shop from the TLC reality show -- hit up the Isaak concert in Salt Lake City on July 9th.
But the deal got even sweeter after they arrived -- Masterson tells us, a close friend spotted the couple at the show and hooked them up with a pair of front row seats. Not too shabby.