Amanda Seyfried -- Queen of Pop?
Amanda Seyfried
Queen of Pop?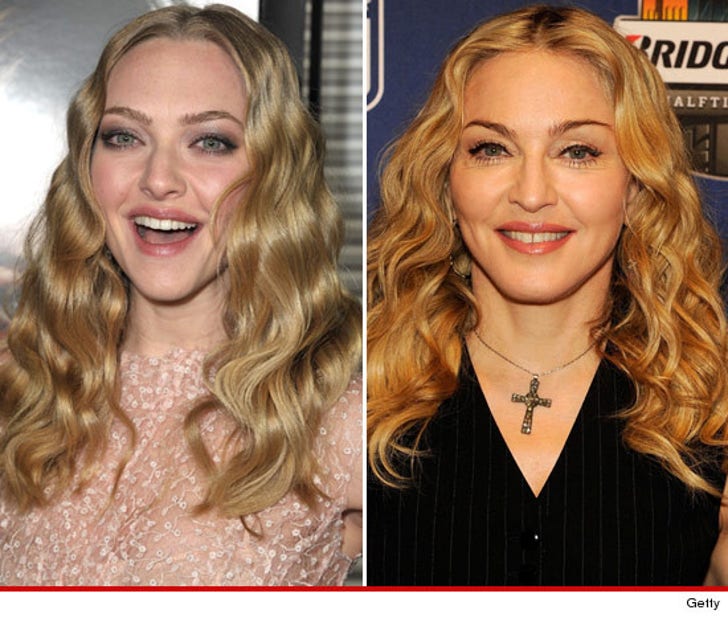 Beauty
Here's Amanda Seyfried at the premiere of her new movie "Gone" in Hollywood on Wednesday (left) -- and the Queen of Pop Madonna at a pre-Super Bowl event earlier this month (right).
One is 26. Madonna is 53.