Mel Gibson's Explosive Costa Rican Audio Rant
Mel Gibson Audio
Explosive Costa Rican Rant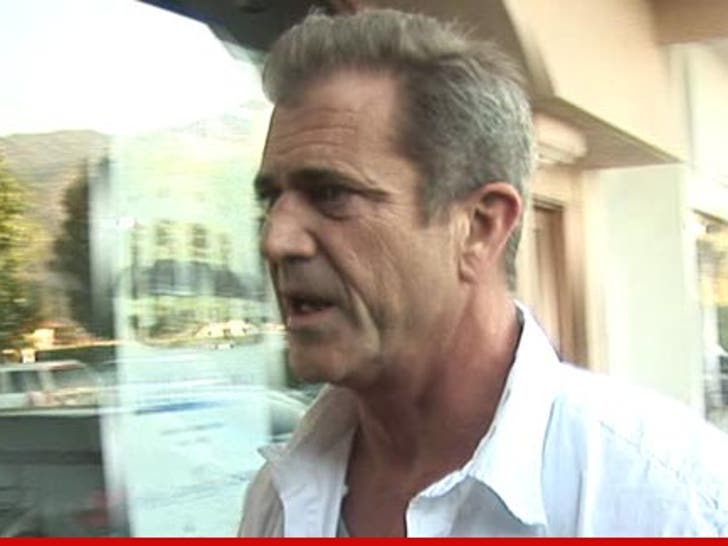 Mel Gibson is caught on tape exploding in a rage during a trip to Costa Rica last December, screaming at the top of his lungs ... and now the audio has been released.
The Wrap obtained the tape from Joe Eszterhas -- the man who wrote the screenplay for "The Maccabees" with Mel. Eszterhas has made shocking allegations that Mel ranted about killing Oksana Grigorieva, hating Jews, and praising the guy who killled John Lennon.
Eszterhas's son Nick recorded one of Mel's outbursts ... which starts with Mel blasting Joe, "Why don't I have a first draft of "The Maccabees?" What the f**k have you been doing?"
Mel goes on, turning his anger at Oksana: "I am earning money for a filthy little c**ksucker who takes advantage of me."
Mel can then be heard slamming objects in the house, and then continues screaming, "Who wants to eat? Who the f**k wants to eat? Go have something to eat. Hurraaayyyyy!"
Elly May from "Beverly Hillbillies"
As the weather heats up, Hollywood's hottest man-bods are starting to make their way out of those constricting t-shirts to reveal the under-belly that dreams are made of.
Check out which stars have gotten a jump start on the summer and shown off their chesticles in 2012!
The top 7 "American Idol" finalists performed last night, but it was Jennifer Lopez who stole the show.
The 42-year-old judge wore a sexy Herve Leger dress during the show -- her most revealing look this season! The body-hugging bandage dress had cutouts in the middle, showing off J.Lo's ripped abs. Fortunately, flesh-colored lining guarded against any wardrobe malfunctions, but it certainly gave the impression Jennifer was nude underneath.
J.Lo's been bringing the fashion this season, wearing designers like Lanvin and Dolce & Gabbana. Check out all her sexiest styles this season!
These Spelling snapshots are hiding more than a baby bump in them. Can you see the sly differences between the two pictures?!
**HINT -- There are THREE differences in the above photographs!**
Stars Bulking Up for Roles
Zac Efron is know for his lean muscular physique.
The 5'8" heartthrob usually weighs in around 145 pounds, but he gained over 18 pounds to play a Marine in the upcoming film "The Lucky One."
To put on the weight, Zac was put on a 3,500 calorie a day diet and underwent months of intense training, including working out five days a week (with lots of powerlifting) and drills in a full Marine kit.
This adorable little boy was spotted courtside with his hot father this weekend in L.A. -- but who's his daddy?
Take a guess, then click to see if you got it right!
That's Where I Want to Be
Former MTV star Lauren Conrad is back on "The Hills" -- Beverly Hills -- because she just dropped $1.35 million on a swanky new condo in the wealthy L.A. neighborhood.
The ex-reality star will be the newest resident of the 90210 -- recently purchasing the massive 3,200 sq. ft. 2-story, penthouse condo with 3 bedrooms, 4 baths, and a 24-hr security system ... to keep away all those crazy "Hills" fans.
The house also sports a rooftop pool, outdoor deck, full gym, indoor bar, marble bath and hardwood floors.
But all this doesn't come cheap -- Conrad has to shell out $2,319 in homeowners' fees alone ... and then pay her million dollar mortgage on top of that. Oh, and this is her 2nd house -- the other one is in Malibu.