Hayden Panettiere Plays Tennis In a Bikini
Hayden Panettiere
Strip Tennis, Anyone?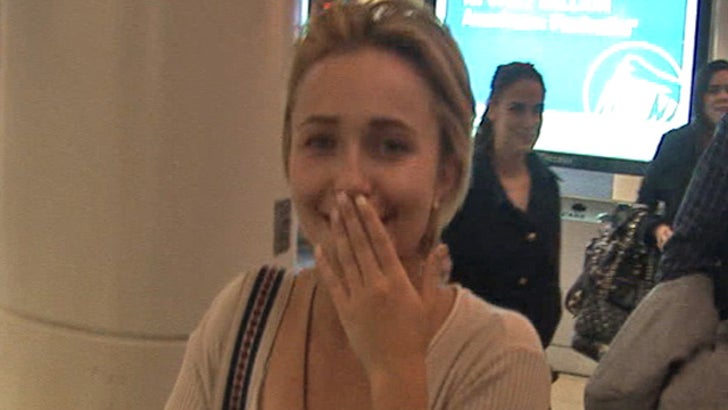 In Other News
Hayden Panettiere
decided it was a good idea to play tennis in a bikini. Maybe she was too excited to go put some clothes on. Whatever her excuse was, we hope her top had built-in support.
From Just Jared
: "Hayden Panettiere shows off her bangin bikini body while vacationing in Hawaii [earlier this year]. The 22-year-old actress was accompanied by her shirtless boyfriend, NFL Jets wide receiver Scotty McKnight. The cute couple was seen playing tennis and basketball together in their swimsuits."