WNBA Star Candace Parker -- OFF THE HOOK ... In School Yard Clash
WNBA Star Candace Parker
OFF THE HOOK
... In School Yard Clash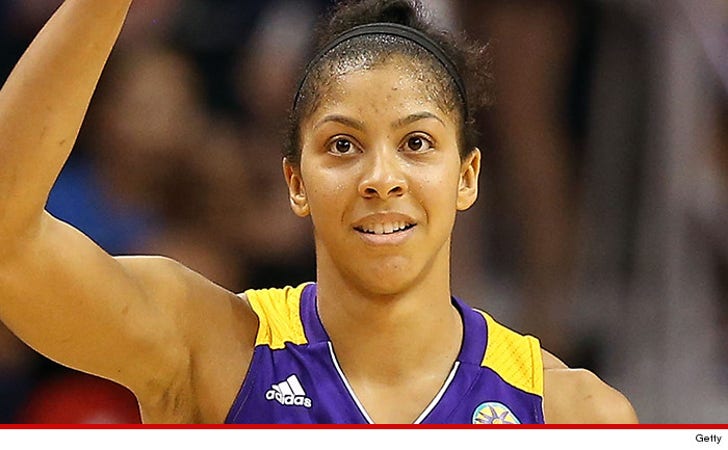 EXCLUSIVE
Good news L.A. Sparks fan ... Candace Parker will NOT be prosecuted for allegedly threatening to kick some dude's ass after a car crash last week ... TMZ Sports has learned.
Let's get serious ... if Candace wanted to kick the guy's ass, she would've done it -- she's kind of a badass.
But the L.A. County District Attorney decided the guy who claims he was in fear of a C-Parker smackdown after the two got into it on the campus of L.A. Southwest college didn't have enough evidence to prove the 6'4" baller committed a crime.
So the case against Parker was dropped ... and now she can focus 100% of her attention on beating the crap out of the San Antonio Stars this afternoon.