Serena Williams -- Karaoke Ain't My Thing, But My Sisters Got Game...
Serena Williams
Karaoke Just Ain't My Thing ...
But My Sisters Got Game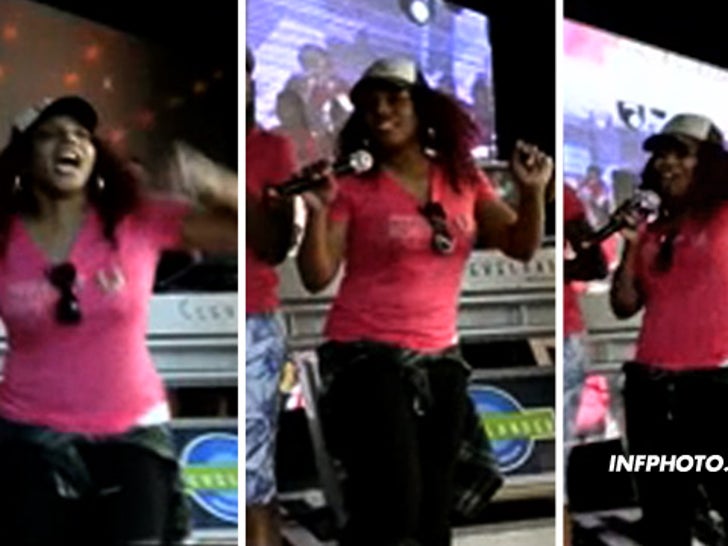 Serena Williams' #1 tennis ranking means ZILCH when it comes to getting on the mic -- 'cause she got blown away by her sisters, including Venus Williams, at karaoke last night.
Serena and Venus belted out the disco classic "We Are Family" at the end of the first Serena Williams Ultimate Run in Miami beach.
Looks like at least one of the non-tennis playing sisters was on stage too -- and it's obvious Serena knows her place in the family. Even though Serena (on the right) is the most famous ... she barely sings.
Check it out ... she doesn't even sing the chorus. And everyone knows the chorus!