50 Cent -- This Chick Messed Up My Lambo ... But It's All Cool (PHOTO)
50 Cent
This Chick Messed Up My Lambo
But It's All Cool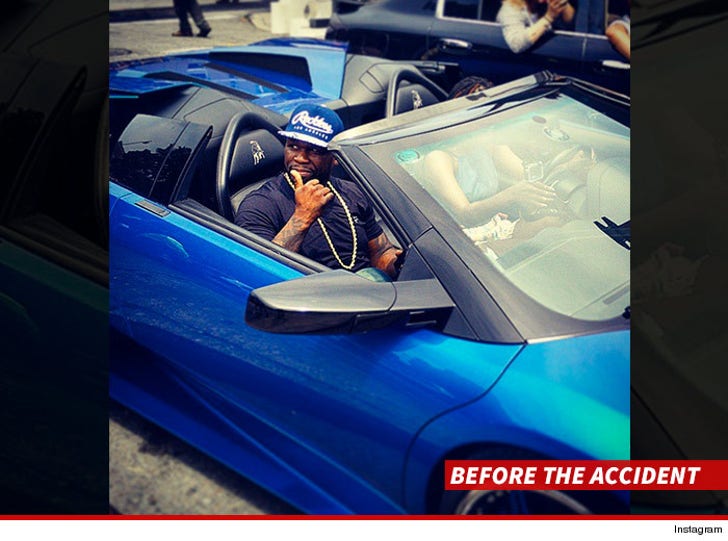 EXCLUSIVE
50 Cent is a forgiving man ... a close family friend crashed his $300k car, and he was all smiles.
Here's what we know. 50 was sitting in the passenger seat of his Lambo as Tiffany Lighty took the wheel Friday afternoon and tooled around Brooklyn.
Eyewitnesses tell TMZ ... an Uber was double parked in front of Sweethaus Cupcakes and Tiffany tried maneuvering around it, striking the Uber and messing up the passenger side of the Lambo. The Lambo's passenger side mirror ripped clean off.
50 was chill, saying it was no big deal. We're told he even posed for a pic with the Uber driver.
50 was filming Tiffany's show, "In the Light with Lighty." She's the daughter of Chris Lighty, 50's former manager who died in 2012.
Everyone drove away happy, with one change. 50 was behind the wheel.