Bill Cosby -- I'm Grateful for Your Support
Bill Cosby
I'm Grateful for Your Support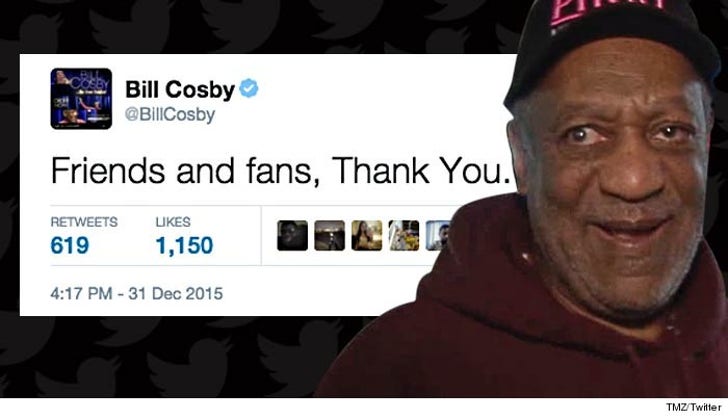 Breaking News
Bill Cosby was a man of few words on New Year's Eve, but they show he's still in the fight.
Cosby thanked his friends and fans for their support in the wake of the felony sexual assault charge he now faces.
Cosby's lawyers say they will wage legal war, claiming any sexual contact with Andrea Constand and the others was consensual.
The comedian's legal team is also slamming the Montgomery County District Attorney who announced the charges. Kevin Steele made the announcement days before he even became D.A. Steele ran on a platform that Cosby should be prosecuted, and Cosby's lawyers say putting a prosecution in the hands of voters is a gross abuse of the criminal justice system.