President Obama's Motorcade Chairs Up For Sale
President Obama
Give Your Ass The Prez Treatment
... At $1,500 Per Cheek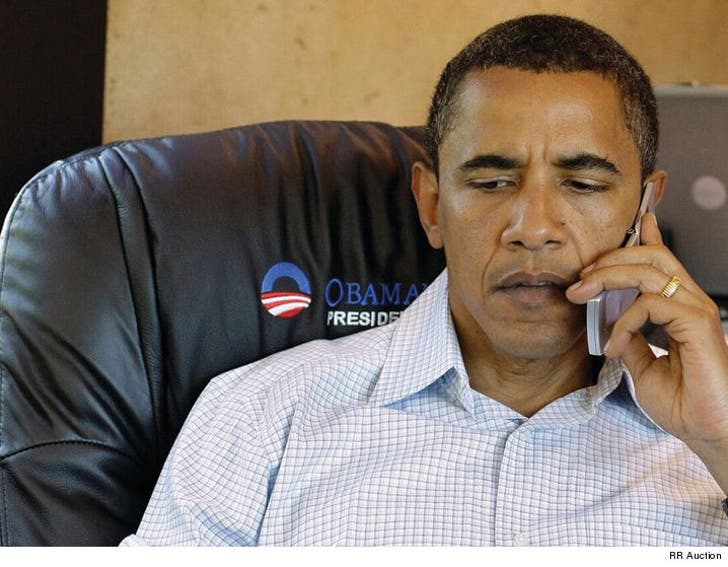 EXCLUSIVE
America will need time to sit and think about President Obama's legacy -- but you can plant your butt on part of it right now ... for a steep price.
RR Auction is selling off a pair of matching leather chairs that the Prez himself sat on during his 2008 election campaign. They're expected to fetch a cool $6,000 for the deuce.
The chairs were on Obama's lead bus during his 2008 campaign, and we're told he sat in them often while jawboning with top advisers .... including Joe Biden and Michelle Obama.
The chairs feature Barack's campaign logo stitched into the material, and get this ... they recline too!
Take that, Barcalounger!!!