Oldest Person in the World Emma Morano Dies at 117
World's Oldest Person
Emma Morano Dead at 117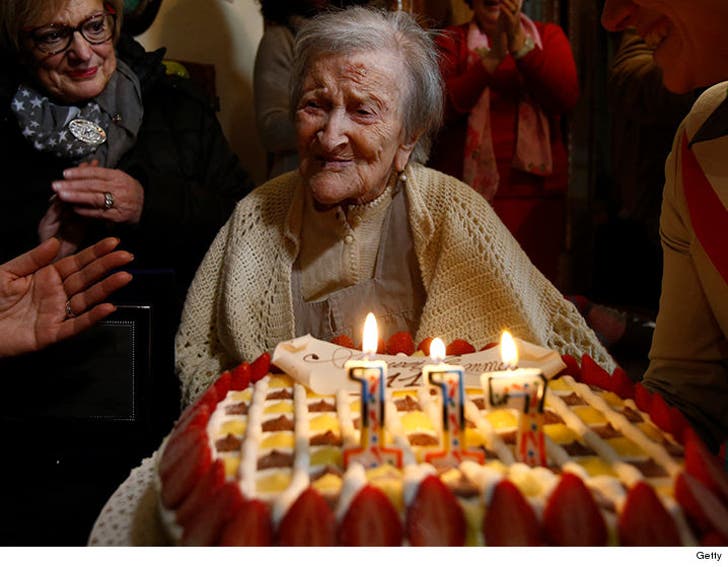 Breaking News
The oldest person in the world -- and last living person born in the 1800s -- has reportedly died in Italy.
Emma Morano was born on November 29, 1899. She credited her long life to good genes and steady diet of 3 eggs a day -- 2 of them raw.
Emma was the oldest of 8 siblings and outlived them all. She died at her home in the city of Verbania. She was 117.
Now that Emma has passed, the next oldest verified person is a Jamaican woman named Violet Brown ... who is also 117. She was born in the year 1900, though.