TMZ Live: The Full Kanye West Episode
TMZ Live
Kanye West
The FULL Episode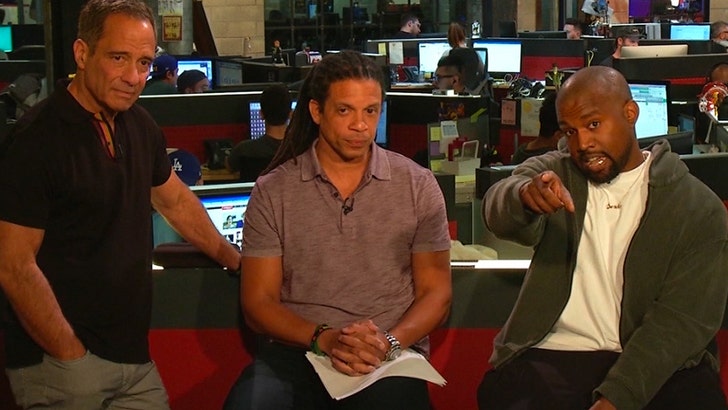 5/1/18
TMZ.com
If you missed Kanye West on Tuesday's "TMZ Live," here's the full episode.
By now you've seen the clips of Kanye saying he feels 400 years of slavery was a choice made by African-Americans ... and revealing he'd been hooked on opioids after undergoing liposuction -- but he said much, MUCH more.
From his thoughts on wearing the Make America Great Again cap to how he really feels about Daz Dillinger calling for the Crips to attack him. Plus, conservative commentator Candace Owens added her take, which she's been sharing with Ye.
Easily, one of the most intriguing conversations we've ever had in our newsroom.