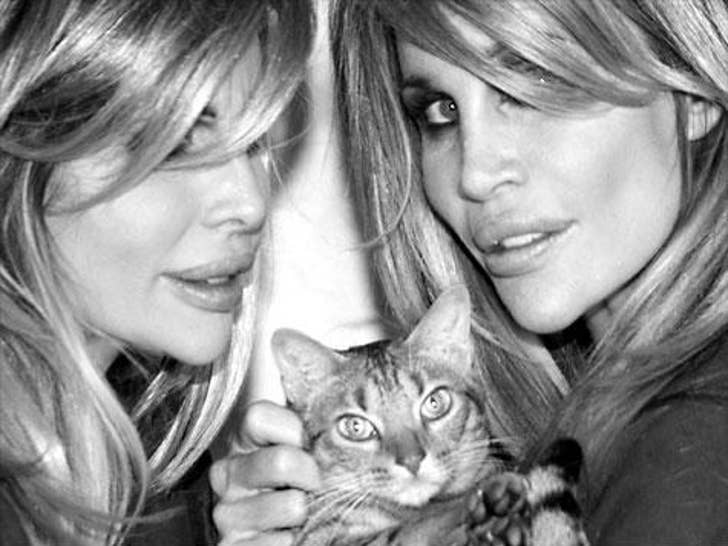 Shane and Sia Barbi, aka the Barbi Twins, are helping spread the word that there weren't only people displaced by the wildfires that swept through Southern California this week -- there were pets, too.

On their website, www.thekittyliberationfront.org, the sisters have posted the contact information for dozens of animal shelters all across the area, as well as phone numbers for various VCA Animal Hospitals -- all of which are "no-kill" organizations. The cat in the above photo is actually a brown tabby the sisters found after the fire -- with no chip and no collar. All together now, "Awwwwwwww."
The models-turned-animal activists are coordinating some rescue efforts, calling for volunteers and the fostering of injured or lost animals. They are even working on a fundraiser tentatively scheduled for December 22. Shane tells TMZ, "People love animals like their family."
Check out their site for information on how you can help.