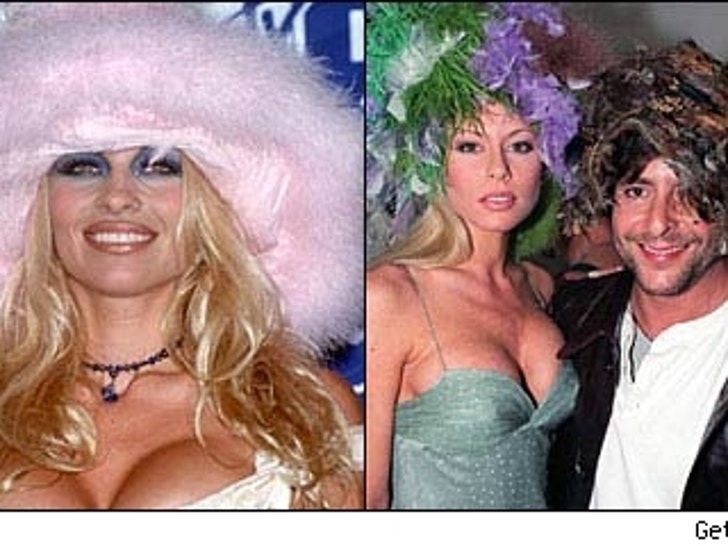 How far would you go to promote your cause? You might write a letter... maybe call a manager. If you are artist and celebrity hatmaker Ivy 'Supersonic' Silberstein... you hire a plane to fly a 100 foot banner of yourself naked and tattooed over the company. What?? We'll back up and explain.
Twentieth Century Fox is gearing up to release 'Ice Age 2: The Meltdown' this coming March. The film features the lovable animated character the "Scrat"- a half squirrel, half rat. NOT so lovable says Supersonic... who claims SHE created what she calls the "Sqrat" and Fox stole her idea (talk about ice cold). Steaming mad, Supersonic filed suit when the first 'Ice Age' was released. Her lawsuit was thrown out in 2003. Fox then countersued her to the tune of $1.5 million to cover their legal expenses. That enraged Supersonic, who vowed to get revenge in the most unusual way.
Ivy figured the best way to get Fox's attention was to invade their airspace (naturally), so she created a 100 foot banner of herself. Naked, except for a g-string. Covered in tattoos and calling herself a warrior, Ivy exclaims "Fox wants the shirt off my back so badly I've decided to give it to them!"
In addition to planes, Supersonic has plastered her naked self on trucks, cab top advertising, TV commercials, banners, posters, street teams, a clothing line -- and promises "a lot more to come if Fox doesn't step up to the negotiating table." TMZ contacted Fox for comment, but at press time no calls were returned. A Fox rep has already gone on the record to saying that a court has already decided that Ivy's claims are "completely lacking in merit."