Julia's Dream Home Exclusive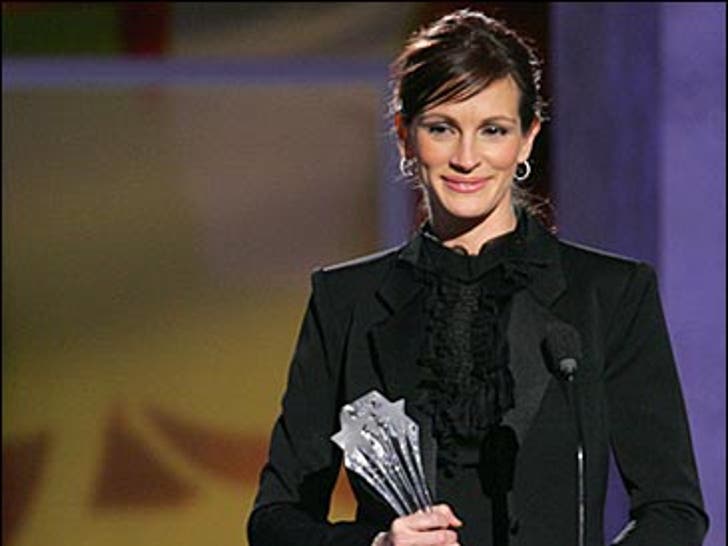 TMZ has reviewed the blueprints for the Malibu home Julia Roberts is building -- in a word, it's the "ultimate."

Julia bought the property last year (a double lot) for $20 million. She promptly leveled the existing house and began building a new one on a spectular bluff overlooking the Pacific.
The plans - which TMZ recently inspected at the Malibu Planning Department, reveal the new structure is 5,232 square feet -- all on one level. It's a stone veneer traditional home with redwood trim.
The 286 square foot family room is the focal point of the house -- not surprising, given that Julia and husband Danny Moder have one- year-old twins. The plans show an adjacent "stuff" room, presumably for toys and other "stuff."
The master bedroom is the bomb -- 331 square feet, overlooking the ocean. Of course, there's an impressive master bath, huge walk in closet and a powder room.
The dining room and kitchen are huge, both with vaulted ceilings.
The outside is just as impressive. The new rectangular pool sits next to a large cabana.
Not surprisingly, Julia is investing in a high-tech security system with an electronic gate. She's ensuring privacy by landscaping the property with sycamore trees and ficus hedges.
The plans say Roberts is spending $600,000 for the new home, but that figure surely low-balls the real cost.
One of the big attractions -- there's a private path down to a secluded beach, where surf-crazy Danny can catch some waves.