John Stamos - Hollywoods Hottest Rumors - Week of February 26 - March 4, 2006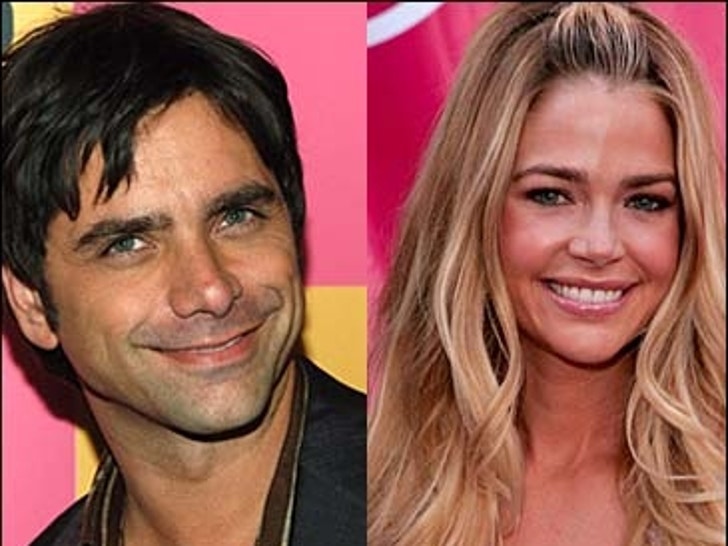 THE RUMOR: John Stamos is dating Denise Richards.
WHERE IT STARTED: Heads turned at star-studded sushi joint Nobu in Malibu recently after Stamos joined Richards to help celebrate her 35th birthday.



HOW IT SPREAD: The fact is, the two were once an item, so the rumor wasn't really a stretch when they were spotted at Nobu. And people at the restaurant -- including paparazzi -- said the pair acted more like a couple than casual friends. Indeed, we're told Richards pretty much spent the night talking to Stamos and ignoring her other friends.
They certainly have something in common these days. Both have recently separated from their mates -- John and Rebecca Romijn divorced last year, and Denise is ending her marriage to Charlie Sheen.
THE TMZ LOWDOWN: There are mixed signals on this one. Someone who knows both Stamos and Richards tell TMZ that the relationship is nothing more than a friendship. Richards' spokesperson, Jill Fritzo, echoes that sentiment. But, two people who know Richards well say that the pair seemed to be rekindling something that evening. Interestingly, neither Stamos nor Richards have been linked to anyone else since separating from their spouses.
If Stamos' history is a predictor of the future, however, he's looking for someone high-profile like Richards. Before marrying Romijn, he dated other famous women, including Demi Moore and Paula Abdul.
TMZ Truth-O-Meter: So, are John Stamos and Denise Richards an item?
Click below to find out!