Check out Oscar-winning designer duds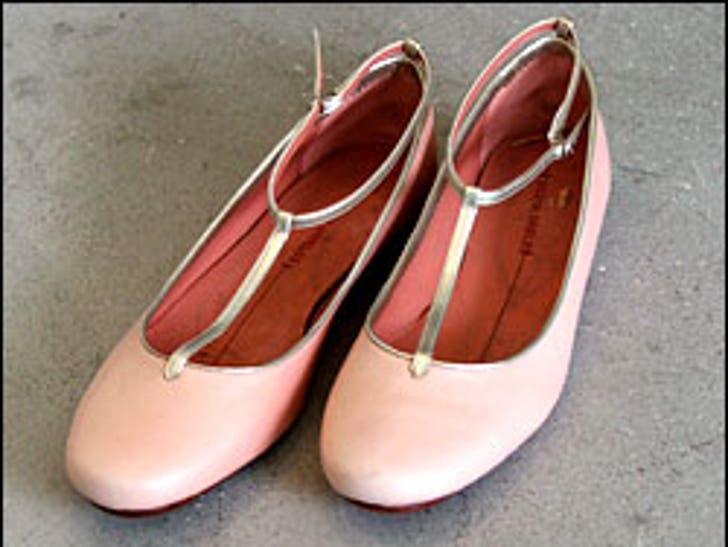 Halle Berry is known for her beauty and her cool layed back style. TMZ went to one of Halle's favorite stores on Melrose Ave in Los Angeles to learn all about where she gets her killer clothes.

Thesis is a hot boutique and a frequent stop on Halle's L.A. shopping excursions. There some of her favorite brands, including Burning Torch and Transit, are always in stock. We got pictures of a few of Halle's latest purchases and she spent a pretty penny. The total bill was just under $10,000!
Pink ballet flats by Eileen Sheilds
$293
Brass kitten heels by Eileen Sheilds
$369
Shiny ballet flats by Stelline
$149
Sandals by Dusick Dusick
$348
Linen pants by Transit
$235
(In white, black, and brown)

Transparent chiffon blouse by Transit
$155
Brown velvet jacket by Cigana
$399
Green halter tunic by Burning Torch
$259