Answers to your buring questions: Orlando, Baby Suri and 'Idol' Clay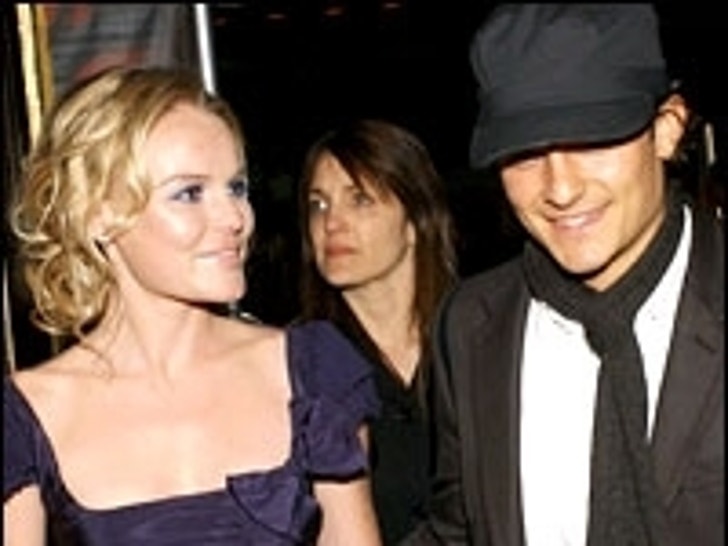 I Just GOTTA KNOW!
TMZ digs up the answers to your burning questions
We asked readers what they JUST GOTTA KNOW... and we went looking for the scoop. Check out the answers to your burning questions!
1) Elizabeth has Just GOTTA KNOW: I read in a couple of magazines that Orlando Bloom and Kate Bosworth were engaged. Is that true? I also heard they were getting married in England at the end of the year. Is that true?
Contrary to what you may have read, Orlando Bloom and Kate Bosworth are not engaged-- as of this moment. And, according to Orlando's publicist, there are no immediate plans for a trip down the aisle as of now either. Orlando is, however, preparing for a comeback as Will Turner in the action-packed blockbuster 'Pirates of the Caribbean: Dead Man's Chest.' Now even though the eye-catching stud is taken, take a look at his most recent work!
2) Melanie Has Just GOTTA KNOW: Are there any pictures of baby Suri yet?
Melanie, you, along with us here at TMZ, are anxiously awaiting the pictures of baby Suri! In fact, there is a possible bidding war for who gets the photos first. In the meantime, take a look at what Tom and Katie are doing-- together-- when they're not changing diapers.
3) Linda Has Just GOTTA KNOW: What is going on with Clay Aiken? Where has he been?
Clay Aiken is expected to release a yet-to-be-named album this coming fall. No tour dates have been set yet, but keep logging into TMZ for more info. And as for his latest appearance, see Mr. Aiken's interesting return to 'Idol.'