Hollywood's New 'It' Girl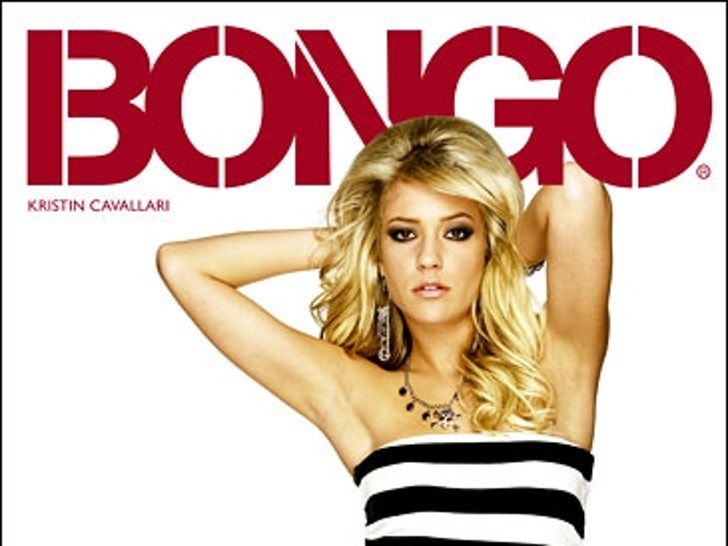 Kristin Cavallari went from being your average high school senior to break out star on the hit MTV reality series 'Laguna Beach.' And by average we mean rich, spoiled and gorgeous!
Cavallari's on the cover of all the weekly mags, rumored to be dating some of Hollywood's most eligible bachelors, plastered on billboards for Bongo Jeans and starring in the upcoming thriller 'Fingerprints.'
TMZ just had to ask what is it about Cavallari that has put Hollywood under her spell?
For starters, a major Hollywood insider tells TMZ that although she's only 19-years-old, Cavallari has got smarts. She is currently represented by a great management team along with a new stylist.
Our insider says there was a time that Cavallari had a less-than-desirable sense of style - more Oh No! than O.C. - but once she started to get more attention, she realized she needed to hire someone to help her look camera-ready.
Cavallari went from laid back Laguna Beach girl to a sizzlin' Hollywood hottie and is giving Paris Hilton a run in the most photographed department.
When we called her rep to see what HE thinks is the reason for her popularity, he immediately said "no comment." Perhaps even he doesn't know the method to all the Cavallari madness!
But Bongo Jeans does and hired Cavallari as their new spokesmodel.
Check out Cavallari's hotter than hot Bongo ads, and keep your eyes peeled for her sexy style on the red carpet.