Paris Breaks the Seat Belt Law -- Eight Times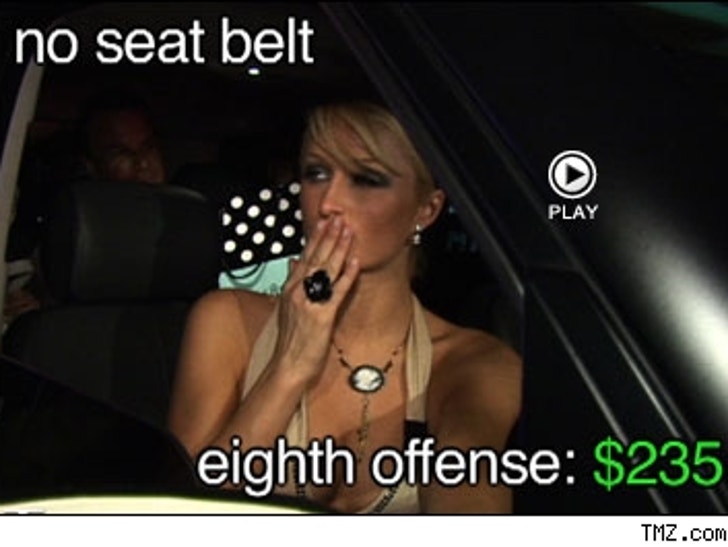 Paris Hilton doesn't much care for seat belts, perhaps because it ruins the all-important "look."
TMZ reviewed video shot by our ace cameraman, Josh Levine, and found that since May 1, there are eight videos of Hilton leaving Hollywood clubs sans seat belts.
Although the heavily photographed heiress does not hide her disregard for the seat belt law, as far as we can determine, she has never been cited. If she had been, the ticket tally would total $1,682 for the violations.