Britney & K-Fed Wedding Invite Sells for $2150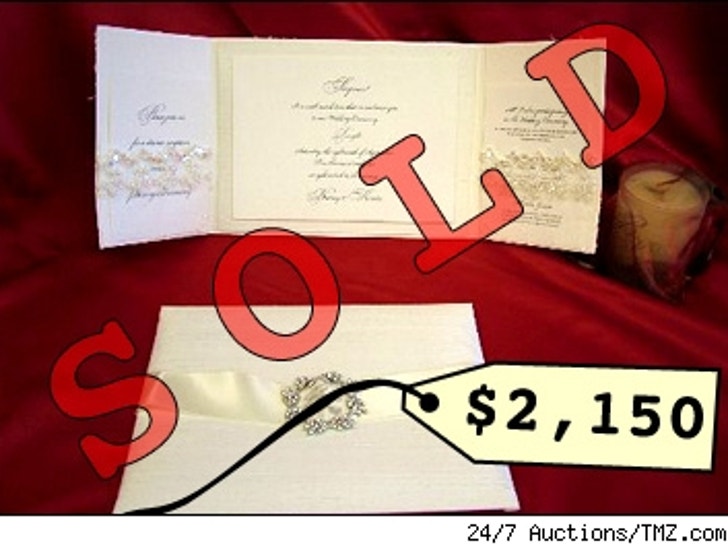 The invitation to Britney Spears and Kevin Federline's wedding was sold yesterday for $2150 on eBay.

Darrick Guy from 24/7 Auctions, the seller of the invitation, told TMZ they obtained the invite from a female guest that attended the September 18, 2004 nuptials. According to Guy, the guest has "relations to the groom's family."
The invite, which also came with a candle wedding favor, was purchased by the internet gaming company GoldenPalace.com
This is the latest addition to the site's growing collection of bizarre Britney Spears memorabilia. GoldenPalace previously purchased Britney's home pregnancy test, a binky used by both her and her younger sis Jamie Lynn, as well as a half-full bottle of water left by Britney in the hospital when she gave birth to her son, Sean Preston.
With rumors of marital problems swirling, time will tell if Britney's divorce contract will be the next item up for bid!