Paul Gets By With Help From His Friends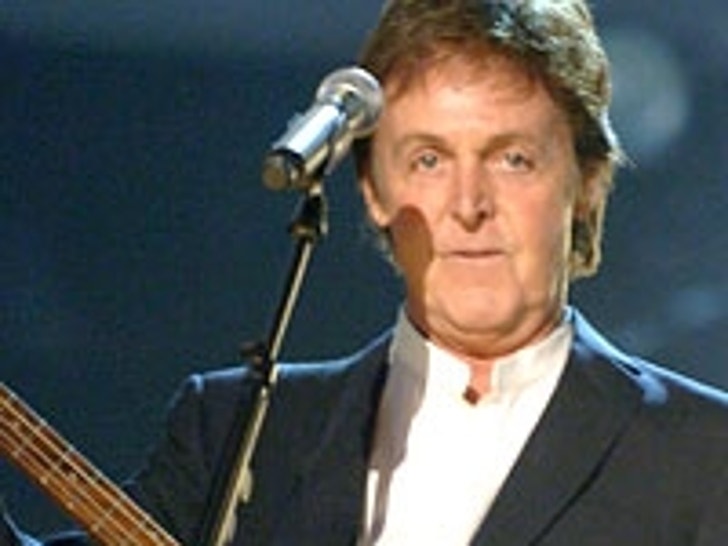 It has been a tough few weeks for former Beatle Paul McCartney. You have to have been in a cave somewhere not to have read or heard about his pending divorce from wife Heather Mills McCartney. The divorce announcement created a tabloid feeding frenzy, including a rehashing of old rumors concerning Mills' past.
Real life stuff like divorce is tough on anybody. But, Paul's got a support system to lean on if he wants it. Former Beatle buddy Ringo Starr says he's in Paul's corner. The drummer told the Toronto Sun that he's offered support to his former bandmate: "I talked to him three weeks ago and I just said, 'I'm here if you need me.' That's all you can be. The British press are relentless. You would like them to stay out, but I'm afraid if you want them (initially), then they're going to stay in. I talk to Barbara (Ringo's wife Barbara Bach) in England every day and it's getting ugly."
A classy move by Ringo. Particularly, since Ringo was reportedly left out of Paul's historic performance of "Sgt. Pepper's Lonely Hearts Club" with U2 at Live 8 just last year.