Suit Alleges Defendant is "an A**hole"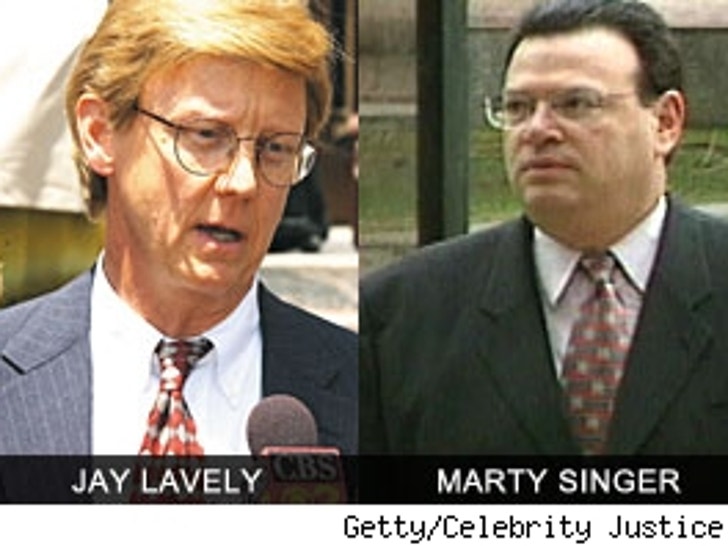 Celebrity lawsuits have become a brutal business. The fictitious headline of this item is only a slight overstatement. The things the stars want to say about the people they hate but never could are now surfacing in suits.
Let me introduce you to the kings of the legal rant -- Marty Singer and his law partner, Jay Lavely have brilliantly become the go-to lawyers when celebs believe they've been wronged.
Jay is the guy who filed the Reese Witherspoon lawsuit, claiming Star Mag violated her privacy by falsely stating/implying that she was pregnant. Most lawsuits I read are so boring it reminds me why I'm glad I'm not practicing law anymore. But the lawsuits Marty and Jay file, well, you want to read them while munching on popcorn. Jay trashes Star, alleging the article on Reese was a "tall tale brazenly published" to turn around "sagging sales." And with all due respect to Jay, no one is as deliciously brutal as Marty.
The fact is, these days, the stars are turning to Marty and Jay rather than publicists. First of all, it feels good to get things off your chest -- things that publicists just won't say for you out loud. Second, Marty and Jay can say pretty much anything they want about anyone in a lawsuit because it's all considered "protected speech," which means no one can sue for defamation. Searing language in legal documents gets favored nation status.
Jay and Marty are feared. I remember when I started "Celebrity Justice" I did a story Marty didn't much like, and I felt his wrath and I must say, he kinda scared the crap out of me. These days, I "get" Marty. He's not to be messed with, but I think I now know the game. It's not always about getting a verdict -- it's about getting people to cry uncle.
And there's something else about Jay and Marty -- they're actually really nice guys, and funny! They will probably sue me for that. After all, they have an image to protect.