Um, Why Are They Famous??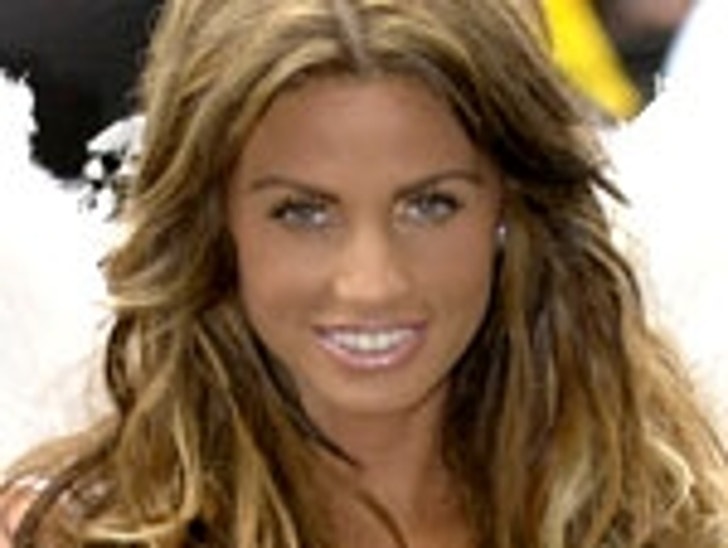 You see their pictures in the magazines -- and maybe even on TMZ. You read about their exploits in the tabs and maybe you've even seen them give an interview on "EXTRA." You know they are famous, but why? What have they done to put themselves in the spotlight?
Here's a list of five celebs that even we couldn't remember why they were famous.
This buxom British bombshell is huge overseas (pun intended) and is the subject of constant ridicule from blogs like PerezHilton and Dlisted. But besides the obvious (two) reasons, why is she famous?
Jordan, born Katie Price, first appeared on Page 3 of The Sun newspaper in the UK -- topless. She appeared in a few special editions of Playboy in the late 90s. She's had her share of relationships with other famous Brits and even had a bit of a rivalry with Victoria Beckham. Jordan also appeared on the popular British reality show, "I'm a Celebrity, Get Me Out of Here!"
She has also written two (surprisingly) popular autobiographies and a novel under her real name.
He first caught our eye when he trashed Lindsay Lohan to our cameras outside of a Hollywood nightclub back in May. Up until then, Brandon was probably best known for dating Mischa Barton.
But Brandon comes from old money. His grandfather was Marvin Davis, a billionaire who at one point owned 20th Century Fox, the Pebble Beach Company, the Aspen Ski Company, and the Beverly Hills Hotel.
This beauty has been spotted around town lately with gal pal Paris Hilton, and was at one point rumored to be dating Nick Lachey. But Kim's link to Hollywood goes back to Tinseltown's biggest trial.
If the last name Kardashian sounds familiar, that's because Kim's dad is Robert Kardashian, one of O.J. Simpson's defense attorneys for his murder trial back in 1995. Kardashian and Simpson had been friends long before the trial.
Yo, dawg! You know Randy Jackson as one of the judges on "American Idol." But dude, what makes Randy qualified to judge aspiring musicians?
You may have heard that Randy is a producer and a manager, but did you know Randy used to play the electric bass -- for Journey? Jackson has recorded, toured and performed with the likes of Mariah Carey, Whitney Houston, Celine Dion, *NSYNC, Madonna, Elton John, Destiny's Child and many more.
She practically invented the phrase "famous for being famous." Paris has parlayed her fame into acting (no, not the porn tape) and singing (kind of) careers. But how did Paris become famous in the first place?
The hotel heiress made her name on the New York socialite scene and eventually worked as a fashion model. Besides acting and singing, she's also written a book, launched a perfume line, opened a nightclub and starred in a video game. Paris is most famous for appearing alongside gal pal Nicole Richie in "The Simple Life" on FOX.