Where Celebs Vacation but You Can Only Wish! Any celeb worth his or her Bentley knows that a key element of stardom is to get away to - and be seen at - the right vacation spot. Some destinations, like St. Barths, offer the cachet of exclusivity and privacy, while others, like Mexico, are an easy jaunt from Hollywood for a quick getaway. And still others, like France, provide the impression - or illusion - of cultural curiosity. TMZ toured the globe to find the five spots that celebs are flocking to this summer.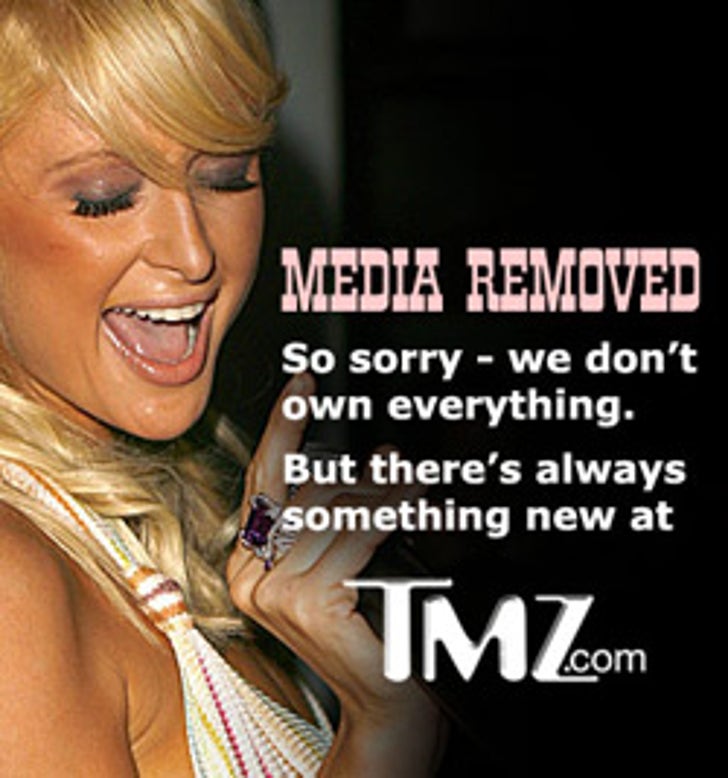 France
From Cannes to St. Tropez, stars love the Fitzgeraldian glamour and sophistication of the Cote d'Azur, where they can have their crepes and eat them too. Cannes' beaches attract star sun worshipers, St. Tropez provides the chic flair of the Riviera with a thumping nightlife scene, bringing celebs like P. Diddy, who brought his brood for a recent bit of R&R, and Paris Hilton, who hopped onto a jetski to navigate Mediterranean waters. And right in the middle of the action yet providing sanctuary from the well-heeled hordes is the Hotel Byblos, with its sybaritic (and freshly renovated) Suites du Roy, Alain Ducasse's Spoon Byblos restaurant, and the requisite dancing at the Les Caves du Roy nightclub.
St. Thomas and St. Barths
Attracting a gilded crowd, tiny and tony St. Barths is the undisputed Gold Coast of Caribbean islands, with painfully chic - and brutally expensive - resorts and restaurants. Richard Gere gets his downward dog on here, while star couples like the Douglas-Zeta-Joneses and the Russell-Hawns love St. Barths for its sumptuous luxury in relatively well-shielded surroundings.
Meanwhile, Eva Longoria enjoys frolicking on the white beaches of St. Thomas, the most sophisticated of the easy-to-get-to and low-impact US Virgin Islands. She and beau Tony Parker stay at the Ritz-Carlton on St. Thomas, a lush, airy resort on 30 acres with marble everywhere and an incredible two-mile white sand beach where stars' every desire is catered to - even before they've thought of them.
Hawaii
The land of leis and luaus definitely attracts its share of geriatrics and families, but for celebs like JT, Britney, and Jessica Alba, Hawaii offers a spectacularly beautiful tropical backdrop for total escape. And while on Maui, there's no better place to luxuriate in the most exceptional pampering imaginable than the Four Seasons Maui, where attendants in crisp whites will fawn over you, whether laying cucumber slices gently atop your eyelids or cleaning your Chanel shades with clinical precision.
Barbados
Besides its lush green mountains and glistening beaches, this former British colony offers an eclectic mix of high and low - though there's always plenty of opulence for the stars to enjoy, especially on the island's West Coast. Alicia Keys loves to get her jog on surfside, while Simon Cowell smokes and skis at the same time - with his girlfriend, EXTRA correspondent Terri Seymour, strapped to his back. Denise Richards grooves to her iPod while strolling down Sandy Lane Beach, the pristine waterfront enclave that belongs to uber-resort Sandy Lane, where the ultimate in lodging luxury - the Villa - can be yours for a cool $25,000 per night.
Mexico
Because it's just a quick flight or chopper ride down from Los Angeles, Mexico, with its stunning Pacific-side beaches and the elaborate (if crowded) resorts of the Yucatan, is a favorite of Tinseltown couples looking for a sly, if passion-filled, getaway, as demonstrated quite aptly by Nick Lachey and Vanessa Minillo at Cabo's Las Ventanas resort. The Las Ventanas, known for its dedication to cultivating and nourishing couples' most romantic wishes, also attends to its demanding guests needs with remarkable details like wireless TVs by the pool and, in the Rejuvenating Spa Suites, a personal butler that will lead yoga sessions and make wonderfully health-giving elixirs for you and you alone.