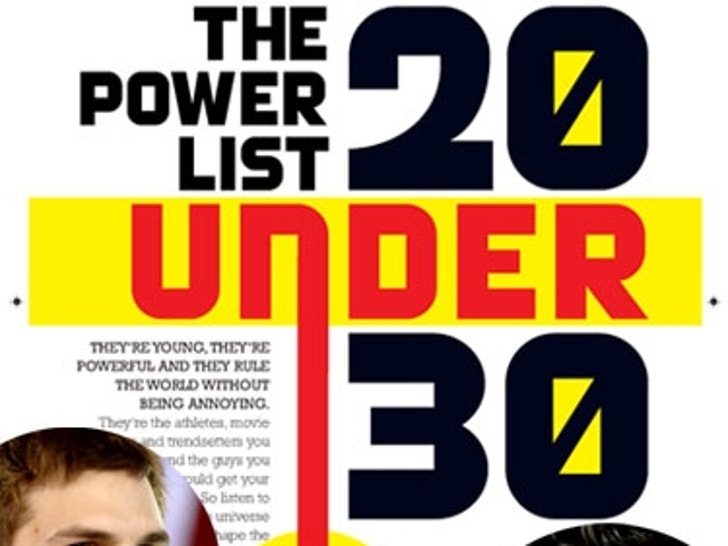 If you were born prior to 1976 and are looking to feel inadequate then Stuff Magazine has the perfect list for you.

Featuring the hottest athletes, musicians, movie makers and trendsetters, "The Power List - 20 Under 30" consists of guys who are "young, powerful, and rule the world without being annoying."
With power members consisting of the likes of Ashton Kutcher, Wilmer Valderrama and Kanye West, it looks like the definition of annoying needs to be elaborated on.
But fret not all you underachieving 40-year-old virgins out there because considering #17 (Tupac Shakur) has been dead for ten years and #19 (Barron William Trump) is The Donald's four-month-old son, this isn't exactly the easiest list to get on.
Check out the entire Power List of 20 Under 30 in the August issue of Stuff.