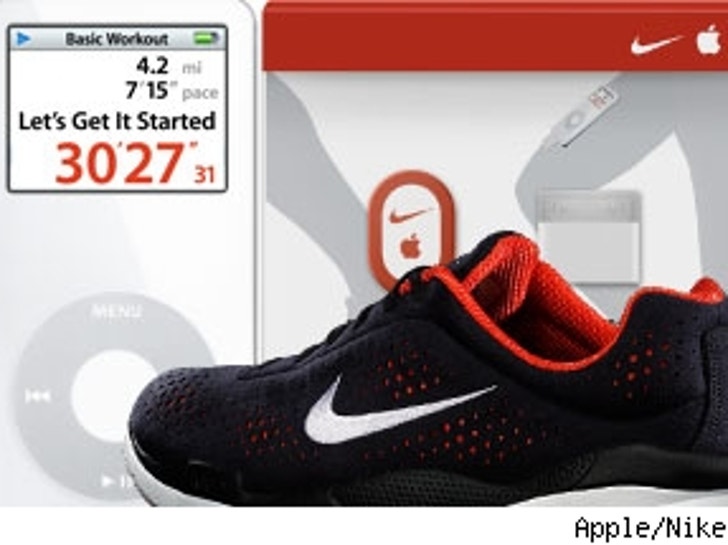 America's favorite athlete Lance Armstrong has teamed up with America's favorite shoe company and mp3 player.
Nike and Apple Computer have teamed up to bring the world of sports and music together with the launch of their Nike+iPod sports line. The first gadget of the line to roll out is the Nike+iPod Sport Kit, a wireless system that allows the Nike+ footwear to "talk" to your iPod Nano, thus creating the ultimate workout experience.


Nike+ Air Zoom Moire shoes contain a wireless transmitter built into a pocket beneath the insole that connects to a receiver in your iPod Nano. The Nano, in turn, records data on your time, distance and calories burned. The information is displayed on the iPod screen and provides real time audible feedback. You can connect the iPod to your home computer, upload the information and track your fitness progress.
Armstrong, currently preparing for his first NY Marathon, said "If you can incorporate time, distance, and calories burned together and make it function for both the fitness runner and the high level athlete, it will take working out to a whole other level."
It's only a matter of time before Lance has Jake and Matthew running about with white wires hanging from their ears.