iTunes Movie Store on the Horizon?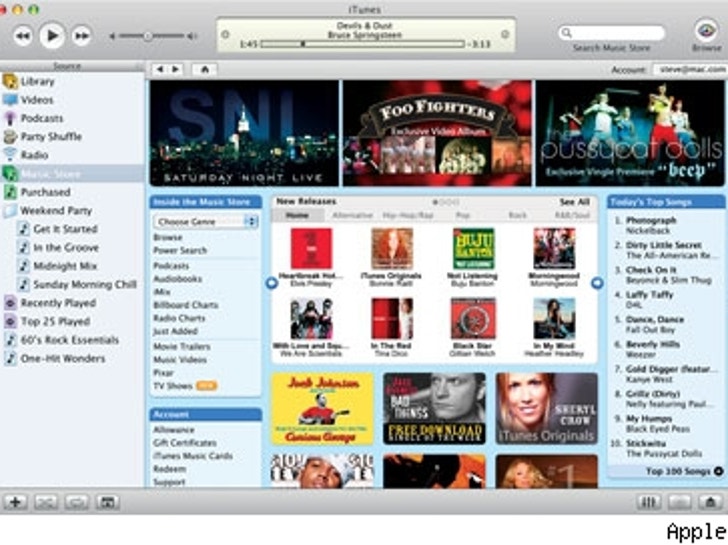 It's usually wild speculation when anything is discussed about Apple Computer and their wildly popular iPod ... unless it's confirmed by the computer giant themselves. Everything else is pure hearsay, due to the company's extremely tight-lipped policy regarding upcoming products and services.

Fortunately for us, Lions Gate CEO Jon Feltheimer didn't get the memo on Apple's super-secret protocol. In published transcripts from a conference call involving Lions Gate bigwigs, Feltheimer slipped ... and may have let the cat out of the bag about the highly rumored, yet never confirmed, iTunes Movie Store.

"We also have digital delivery deals in place with Cinema Now, MovieLink, and iTunes, with upcoming announcements with at least two more major industry players."
Considering how much the TMZ staff spends on the iTunes Music Store, it's a good bet we'll be searching for night jobs to finance our new iTunes Movie Store addiction as well.