EXCLUSIVE: Gill's $200 Million Bet A Hedge...Really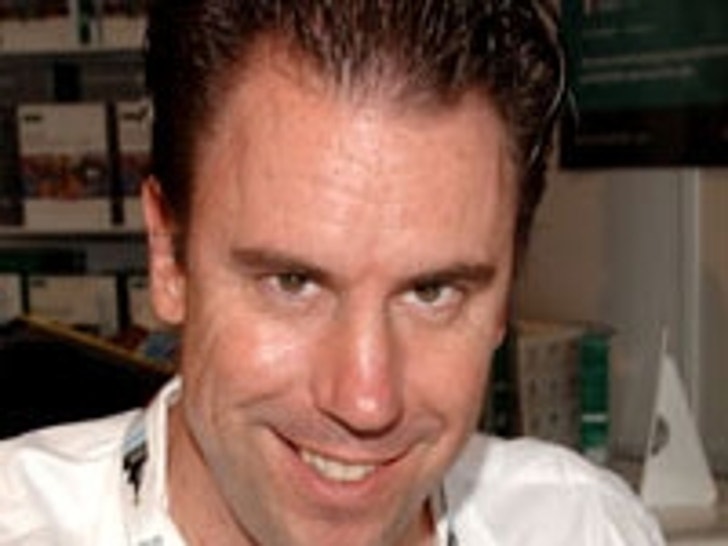 EXCLUSIVE: Regardless of whether Tom Cruise is or isn't actually in talks with Wall Street hedge funds about underwriting his imminently-homeless production company, it appears they're appear the financial equivalent of the Balenciaga bag: A must-have accessory that pulls your whole outfit together.
What the hell is a 'hedge fund,' you ask?
Well, the term dates back about a half century ago, when a guy named Alfred Winslow Jones came up with the idea of betting against some companies while simultaneously betting on others. As a result, some of the investment risk was "hedged." Today, a hedge fund is just any investment partnership defined by unconventional strategies.

But back to Mark Gill. As an studio chief, Gill made millions for Warner Bros. and obtained Oscars with films like "Good Night and Good Luck" and hit docs like "March of the Penguins." But he didn't get on with the president of Warner Bros. Pictures, and so Gill and Warners parted ways earlier this year.
As the COO of The Yari Film Group, the financier of last year's Best Picture Oscar winner, "Crash," Neil Sacker put together financing for dozens of indie films. (That is, of course, until Sacker seemed to tire of real estate magnate Bob Yari's endlessly complex and seemingly-never-quite-closed deal-making style.)
So now Sacker and Gill are partnering to form a new $200 million film-making venture called The Film Department - a trademark that Gill and Sacker finally secured this week from the U.S. patent office. Gill and Sacker also have media powerhouse investment bank Allen & Co. courting several hedge funds for their equity financing of $75 million, but insiders confirm the pair have already secured a $125 million credit facility from Deutsche Bank. At the current pace, The Film Department should be up and running by the start of next year. Both men worked together at Miramax Films, and at Yari's other company, Stratus, so it'll be fascinating to see how these two do when they're competing against their old bosses Harvey Weinstein and Bob Yari.
Of course, hedge funds aren't just investing in Hollywood film production, either: For instance, earlier this week, news broke that Irving Lorenzo, aka Irv Gotti, a hip-hop producer and founder of the Murder, Inc. music label, had linked up with Larry Goldfarb, a San Francisco hedge fund investor. Goldfarb would back Lorenzo's new venture with Universal Music Group with as much as $30 million - one of the biggest hedge fund deals in music, ever.
And of course, talent agency International Creative Management's recent take-over of boutique Hollywood motion picture and TV literary agency BWCS (home Shonda Rhimes of ABC's "Grey's Anatomy," Chuck Lorre of CBS' "Two and a Half Men," Mitchell Burgess and Robin Green of HBO's "The Sopranos" and Bill Lawrence of NBC's "Scrubs," to name a few) was made possible by - what else? - a hedge fund.