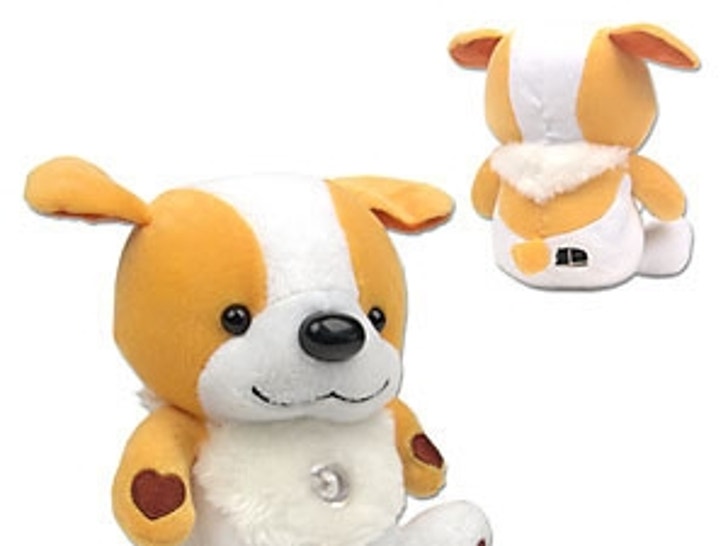 It's a problem of epic proportions. You're rushed in the morning trying to get to your 9-to-5 and you don't have time to sit down and read TMZ.com. What's a celeb junkie to do?

Well the e-Puppy is the answer to this pressing problem. This $9.97 USB plush puppy will read aloud your email, Microsoft Word documents and (of course) websites like TMZ.com while you rush from room to room looking for your keys. The adorable little puppy even has a LED that lights up when you get an email. Now that's cute.
So while you're brushing your teeth and brewing coffee, you can rest assured that a cuddly puppy is keeping you abreast of the wheelings and dealings of a certain Paris Hilton. God bless America.