Pam Claims The Hoff Stuck It to Her at the Altar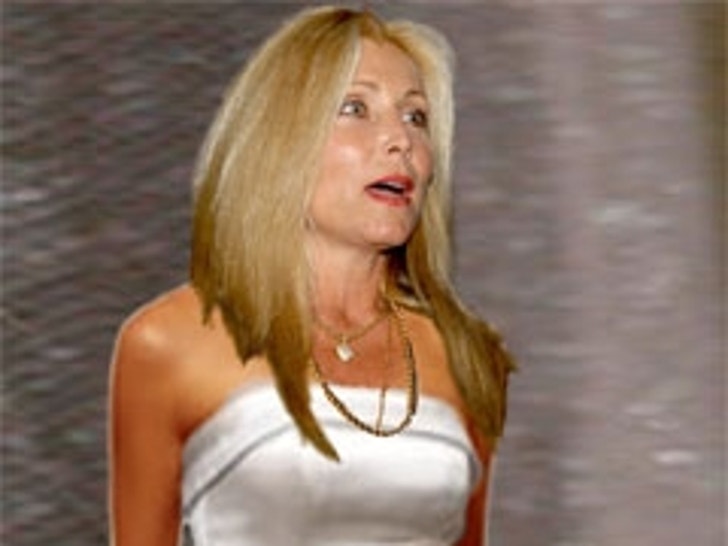 David Hasselhoff's wife claims she was railroaded into signing a prenuptial agreement and she wants it thrown out.
Pamela Bach claims David Hasselhoff first talked about a pre-nup three weeks before their 1989 wedding. In court papers obtained by TMZ, she claims there are a variety of reasons why the document she signed was not kosher. For starters, Pam says she was only 25. She claims David made her go to his lawyer for a meeting about a pre-nup and she was so upset "We had to end the first meeting....because I was crying so severely that I could not continue..."
Pam says she was so ignorant when it came to financial matters of the heart that she was easy prey: "I had never heard the term 'prenuptial agreement' prior to that time, I had no concept of the legal impact associated with the document."
It really hit the fan the day of the wedding, according to Pam. She claims the day of her nuptials, she was in her wedding dress, two-and-a-half months pregnant, when she was presented with the pre-nup "in a small room at the back of the church, and all of our wedding guests were already seated for the wedding." Pam says she did not have her attorney present, and David skirted the import of the document by saying "it was just paperwork." Pam admits she signed it "literally minutes before I was to walk down the aisle."
Pam is asking the judge to void the pre-nup and allocate the couple's assets on a 50/50 basis.
The Hoff has not responded to Pam's allegations.