Viacom's Paramount: A Lot of Grey Heirs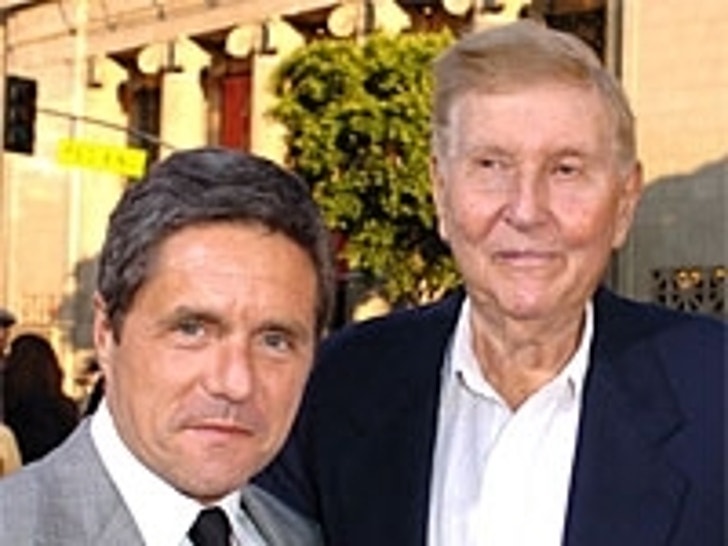 Christine Vachon, the inimitable indie film producer, has a rule about how to handle "Variety": 'Read the stories backwards to find out what's really going on.'

Her thinking? The real news is buried at the bottom, where it won't hurt the delicate sensibilities and out-sized egos of the executives it covers.

"Meanwhile, on the Par lot Monday, senior executives were busy working the phones, calling producers, filmmakers and other execs hoping to quash any speculation or uncertainty over implications Freston's departure has for future changes at the studio."
In Vachon's worldview, that ought to have been the lead, and she's probably right: Grey's days are probably numbered at Paramount.
A top New York-based talent agent put it to me this way: "Now is the time to say nice things about Brad Grey in the press, while continuing to do disgusting things behind closed doors. He's been the teflon executive so far, but there've been too many runs to the men's room: He's stalling."
Ironically, the very thing that saved his job thus far - the acquisition of DreamWorks - may be the one that catapults him out of a gig. By most talent agent's estimations, former Universal Pictures chairwoman and current DreamWorks president Stacey Snider is the Grey heir apparent at Paramount.
"You can quickly become fond of that job after being away from it," says one agent, "And she's been away from it long enough."
True, newly appointed CEO Phillipe Dauman tells Daily Variety, "I am very supportive of Brad Grey. I've spent a relatively large amount of time talking to him. We've had great conversations."
But that's in the fifth paragraph of the story - and using Vachon's formula, way too high up to possibly be true.