Murdoch's Jamba Gets Him Juice, Squirts Viacom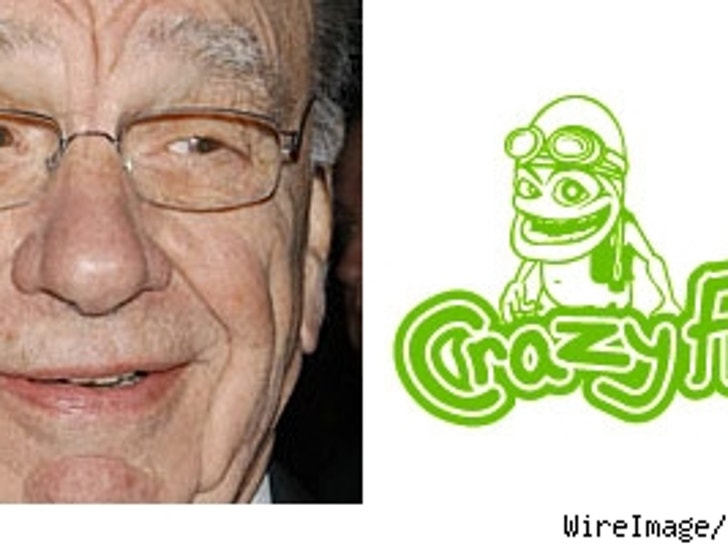 A week has passed since Sumner Redstone installed Phillipe Dauman as the Viacom CEO who "will let no opportunity pass and let no competitor ever beat us to the trophy."

Try telling that to News Corp.'s Rupert Murdoch.
The wily Mr. Burns-like chairman and his minions have just paid $187.5 million for a majority stake in Jamba, a ringtone-sales unit in a deal that will, according to CBS MarketWatch "make it a key player in the mobile-content industry."
The Wall Street Journal's European edition got the story first, and today's Journal in the States explains, "News Corp. will merge Jamba with its Mobizzo unit, which sells short video clips called 'mobisodes' from Fox TV shows such as '24,' as well as other mobile content. News Corp.'s top mobile-entertainment executive, Lucy Hood, will become chief executive of the merged company, which will keep the Jamba name. Berlin-based Jamba, known as Jamster in the U.S., is a major independent seller of cellphone ring-tones, particularly in Europe, although its sales have slipped this year."
"Wall Street loves good stories, and media companies are in the business of telling them. So it's shocking when a company like Viacom loses control of its own narrative...The irony was that CBS was initially pegged by Wall Street as the slow-growth company, and Viacom the rocket to a digital future. But the inability of Mr. Freston's camp to keep that storyline spinning ultimately proved his downfall."
We'll stop a moment to acknowledge that a big part of Freston's downfall was that Les Moonves, sitting atop the tortoise of CBS, under-promised and over-delivered.
But if Dauman expects to stay in the top job, players like Jamba/Jamster can't wind up on the other team's bench. Not just because of the skyrocketing revenues from ringtones (Jamba's sales rose from $40m in 2003 to $300 million this year), but because these acquisitions will have multiplicative rather than additional effects: The Journal reports that the Jamba / Jamster ringtones will be sold through News Corp.'s 800 lb. online gorilla, MySpace. Sixty million members is a lot of potential ringtone sales.
Meanwhile, dear unsuspecting MySpace teens, it should be noted that Jamba and Jamster's claim to fame, the chart-topping version of Harold Faltermeyer's "Axel F" called "Crazy Frog Axel F" appears to have become a literal plague out of Egypt for European customers thanks to its business model. Per the U.K.'s snarky IT journal, The Register, many buyers of the Crazy Frog ring-tone felt "duped into agreeing to pay not just for one ring-tone but for an indefinite and costly service."
Indeed, Jamba spent last summer fending off complaints from consumer watchdog groups in the U.K., Germany and the Netherlands. Try operating like that in the States, and see how fast the F.C.C. gets all crazy on your green, amphibious ass, News Corp.