Paris' Kick A$$ After Party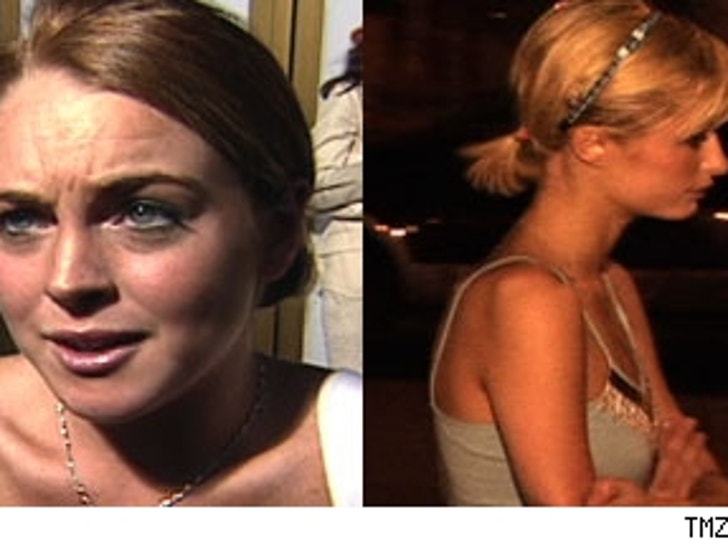 Us Weekly threw a huge party on Thursday night, but seems like Paris Hilton is the only person that could out do a shindig like that with an even bigger after-party.

Last night the heiress' house was overflowing with celebrities like Pam Anderson, Courtney Love, Jeremy Piven and Dave Navarro. But the guest of the night seems to be Lindsay Lohan.
Perez Hilton is reporting that the two got into quite a yelling match in front of her guests. Guests overheard Paris telling Lindsay that reports that Paris hit on Lindsay's boyfriend Harry Morton were completely untrue. Perez also says Kevin Connelly of HBO's "Entourage" and his buddy decked Greasy Bear (aka Brandon Davis) in the face - twice!
TMZ contacted Paris' publicist Elliot Mintz about the report who told us "I was at the party, I remember Lindsay arriving and them having a lovely conversation by the pool. They seemed to have gotten along just fine and only polite words were exchanged."
Oh the life of a celebutante!