When Bloggers Attack: Top 10 Hated Celebs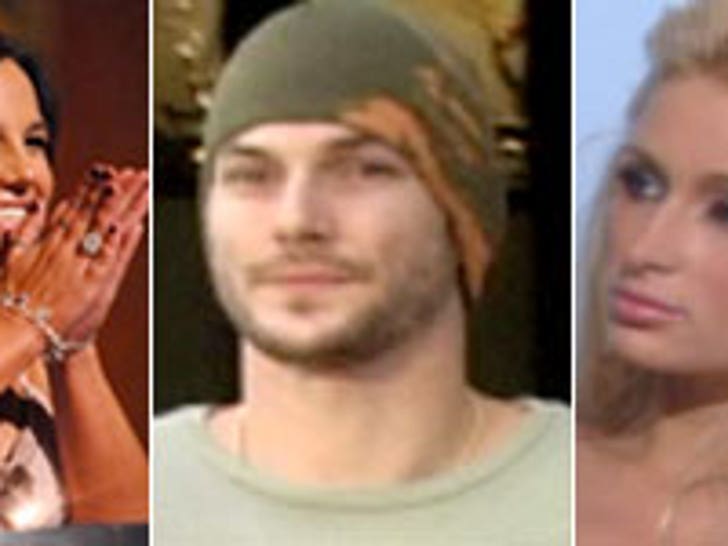 Paris Hilton, whom many bloggers like myself love to hate, came in at #1. This is an obvious choice. Indeed, they call Ms. Hilton "Hollywood's most famous slut." Ouch! Even though it is easy to not like Paris, I find myself coming full circle and bet she'd be fun to hang out with. I'm sure Travis Barker can vouch for that.
Right behind her at #2 is her former pal and sometimes singer Lindsay Lohan. Linds is also a likely candidate to be near the top of these kinds of lists. But, unlike Paris she'll get no love from me or from the folks who made the list. They scorch old firecrotch with this zinger: "At this point, there's really no difference between Lindsay, Paris and one of those 'blow up sex dolls.' " A crack like that could draw blood from even the biggest of ego. Maybe Lindsay will do a Paris-like, this stuff "hurts my feelings" confessional.
The Spederlines hit the list with K-Fed at #4 and Brit Brit in 6th. These always astute bloggers hit the nail on the head as to why we hate K-Fed, "he was smart enough to marry one of the richest and sexiest (at the time) women in the world. Yep, that pretty much sums up why I don't like him.
Jessica Simpson and Michael Jackson round out the musical entries on the list by filling the #8 and #10 spots, respectively. The bloggers felt MJ's "resume" spoke for itself, but did take some time to explain why Jess made the list. Apparently, Nick Lachey is viewed as a good guy and these folks feel Jess blew it with him pointing out that now "men in Hollywood only want in her Daisy Dukes and not her heart." Would Bam Magera agree?