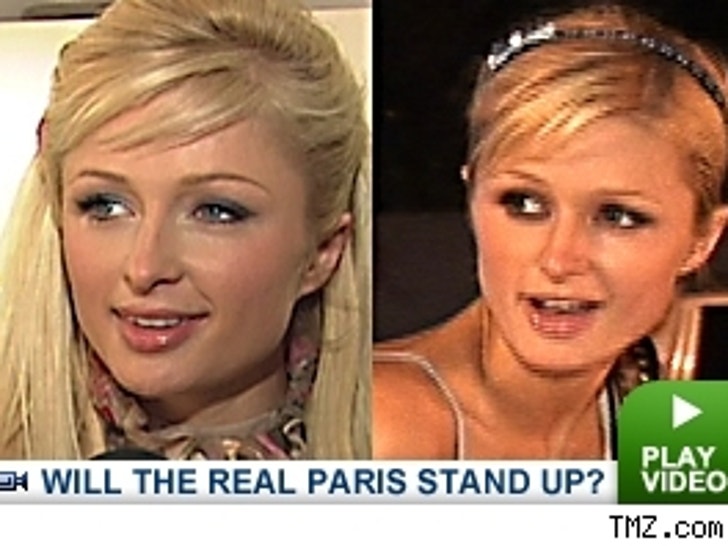 What if that sweet little girl sound that comes from her lips isn't her real voice at all? TMZ has been looking at tape we found in our vast library, and we think Paris Hilton may be a better actress than previously suspected.
David Bowie created the character Ziggy Stardust, and Garth Brooks created the character Chris Gaines - but we knew those guys were faking. Could Paris be right in front of our eyes creating a character?
If so, she sure is committed. We went through a lot of tape and found only a few examples of the lower, throaty voice we suspect might be her "real" self. Click the video and decide for yourself.