Exclusive -- Paris: "Shanna Attacked Me" -- Police Reports Filed
Exclusive -- Paris:
'Shanna Attacked Me'
Police Reports Filed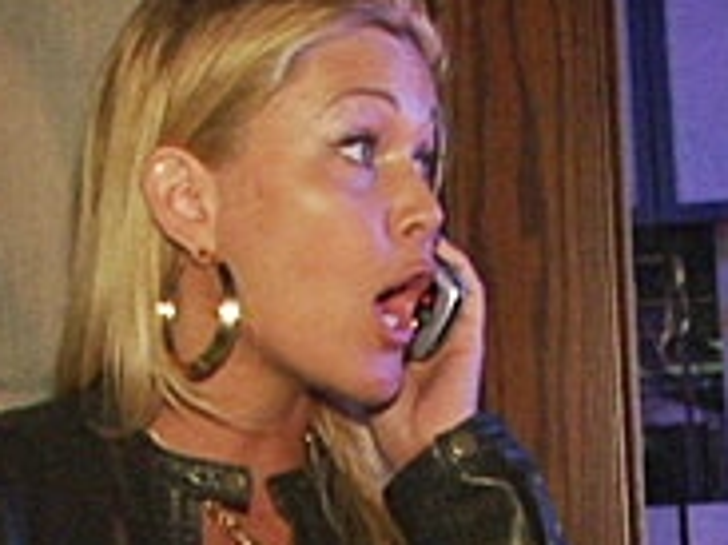 TMZ has learned that Paris Hilton and Shanna Moakler have both filed police reports early Wednesday morning, alleging each was attacked. Paris says Moakler socked her in the jaw. Moakler claims Paris' ex shoved her down some stairs.
Elliot Mintz, Paris' publicist, tells TMZ that his client was at Hyde nightclub Wednesday night and at approximately 1:10 a.m. she says she was approached by Shanna, who allegedly began screaming obscenities at her. Hilton says at that point Moakler struck her in the jaw with a closed fist as she continued to shout profanities. Mintz says Moakler was restrained and several people helped Paris exit Hyde. Mintz says Hilton never touched Moakler.
Mintz and Hilton then went to the LAPD's Hollywood Division where she filed a police report, alleging battery.
We're told Moakler also went to the station to file a report against Paris' companion that evening, Stavros Niarchos, alleging that he poured a drink over her head. A source tells TMZ that Moakler alleges that Niarchos shoved her down some stairs.
We're told police took photos of both women at the station, though it's unclear if either showed visible signs of injury.
Mintz told TMZ, "I would encourage Paris, with the consent of her attorney, to seek a restraining order against Moakler to prevent any escalation of this irrational and dangerous behavior."
We're told some of the dancers from "Dancing with the Stars" witnessed the incident. Moakler was a contestant on the show but has already been eliminated from the competition.
Sources tell TMZ the bad blood between Hilton and Moakler is over Hilton's friendship with Travis Barker, Moakler's estranged husband. A source in Paris' camp claims Moakler recently left "menacing" phone messages on Hilton's answering machine.
Recently, TMZ cameras caught Hilton in a passionate liplock with Moakler's estranged husband Travis Barker during a wild night out at a Manhattan night club.