Splish, Splash and Surf the Net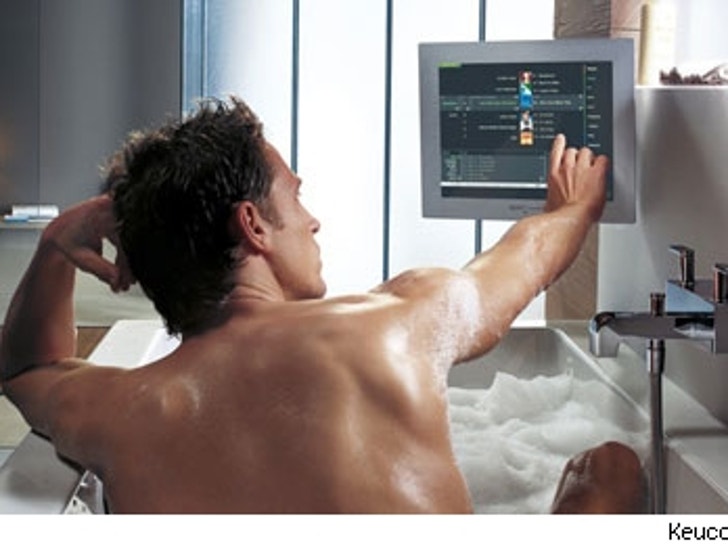 Remember how cool you thought you were the first time you logged on to the Internet from a coffee shop? Groundbreaking, we know. Now, prepare to get that feeling of complete amazement again ... this time from your very own bathroom. From the country that brought us schnitzel and great beer, comes the next big technological innovation -- a computer system that you can safely and easily operate from your seat on the throne.

The sleek and stylish Keuco visiPad by Visiomatic Multimedia Systems will make your bathroom so cool, you'll never want to leave. Want to hear some tunes while brushing your teeth? Boom -- it's got it mp3 capabilities. Waiting to receive a super-important e-mail ... but you really need to shower? Boom -- its 100% splash proof. Let's just say you want to surf the Internet while enjoying a nice, relaxing bubble bath? Boom -- it's got wireless capability too! In fact, there is very little this multimedia system can't do.
Available in 10" to 46" screen sizes, the system can be mounted in the wall or can be used free standing ... just in case you don't happen to own the house you live in. Users can also choose to operate the system with a remote or by using the ultra-spiffy touchscreen.
No pricing information is available as of yet, but we're already saving up and removing that pesky towel rack for our very own visiPad.