eBay Dabba Doo: Flintstone Ride For Sale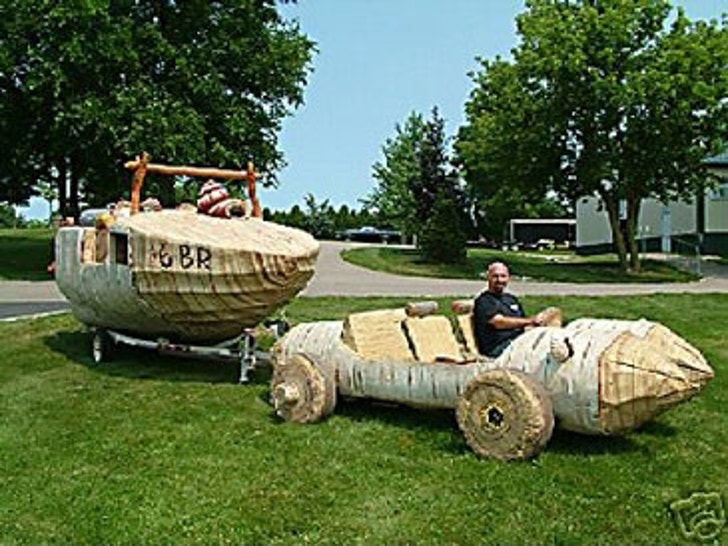 Forget your dreams of cruising the streets in a shiny new sports car, that's old news -- TMZ has discovered a new, er ... prehistoric roadster guaranteed to make you the toast of Hollyrock.

The actual log car used in the film "The Flintstones, Viva Rock Vegas" is up for auction on eBay, and here's the kicker, it actually works. According to the seller, the working prop was built by the special effects team at Universal Studios and operates just like a golf cart. Drivers might have some problems in the rain though, as the wood-like exterior was really hand carved out of foam.
Better hurry though, the auction ends October 11th at 10AM PST (Sorry, no foot-powered versions available).