Exclusive: "Friday Night Tights" for Pete Berg, Will Smith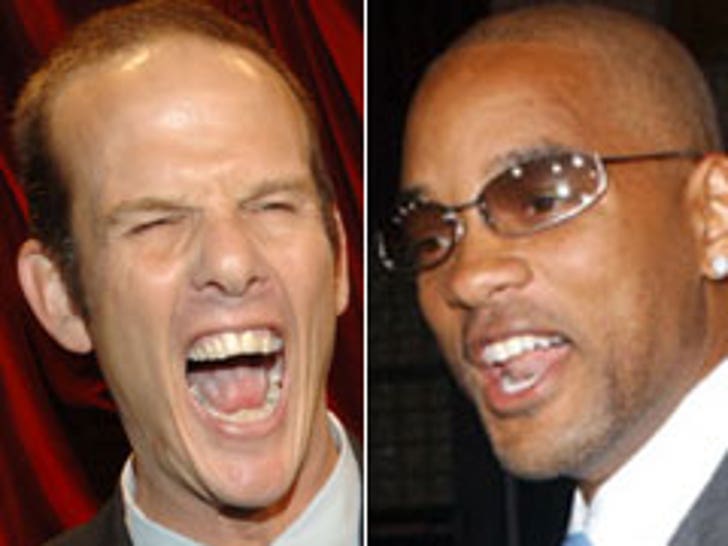 Breaking News: TMZ has learned that Columbia Pictures is a cat's breath away from making a deal with "Friday Night Lights" director Pete Berg to direct the Will Smith superhero film, "Tonight, He Comes."

Of course, if you don't like Berg, wait twenty minutes: "Tonight He Comes" might just as easily be titled "Tonight He Comes - and Goes," because Berg will be the fourth director to flirt with the project, about a superhero having a mid-life crisis.
Years ago, the project was set up at Artisan Entertainment, with Michael Mann directing and producing. When Mann decided to make "Miami Vice" instead, Artisan dumped the project. Mann, along with its writer and producer Akiva Goldsman, took it to Columbia, and promptly hired "Terminator 3" director Jonathan Mostow and Will Smith, who'd made Columbia a sizable pile of cash with "Hitch" - a film about a guy who helped those with dating crises, not a guy who lived them.
Soon after, though, Mostow would decamp, citing creative differences with the many producers, and Smith's most recent director, Gabriele Muccino, an Italian who filmed the entire Smith clan in the family drama, "Happyness," would attach for several week. Soon, enough, he too, would split.
"Tonight" tells the story of a superhero who takes a header into Sheepshead Bay, N.Y., then causes emotional turmoil for both himself and a local Brooklyn housewife as he convalesces.