Kim Jong Who? Koreans Obsess Over Posh's Bob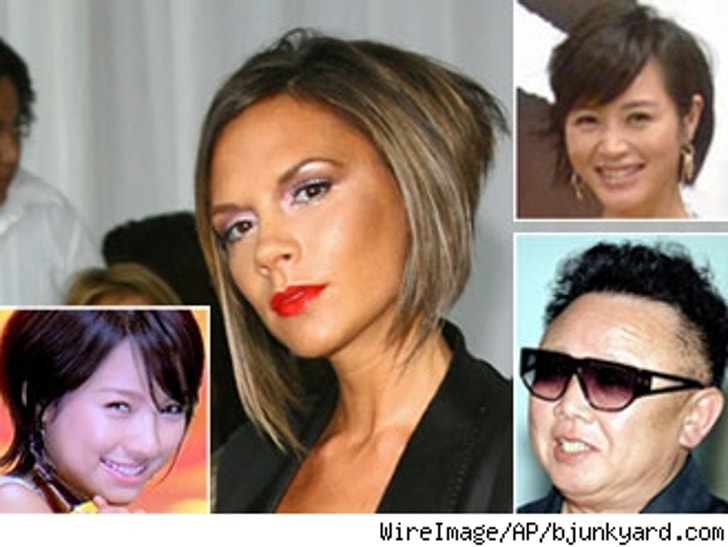 South Koreans might be facing the imminent threat of nuclear annihilation at the hands of a madman dictator, but what's really causing turmoil in the Land of the Morning Calm? Posh Spice's bob haircut.

When the ubiquitous Mrs. Beckham chopped off her long dark locks back in August, she caused ripples amongst the Western style cognoscenti. But ever since South Korean starlets started emulating Beckham (who, along with her husband David, is huge in soccer-mad Korea) in recent weeks, debate has raged in the past several days within the country about the wisdom of going under the chop.

The reigning pop goddess of Korea (and, really, all of Asia), Hyo Ri Lee (above, left), cut her hair in the summer and sources from Seoul tell TMZ say that her new look affected her product endorsement contracts, whereas popular actress Hye Soo Kim's (above top right) hair rethink was widely applauded. Still, as the widely-read Chosun Ilbo newspaper pointed out, in South Korea's incredibly super-scrutinized celeb culture, "one centimeter can make a world of difference." Indeed, fans have been known to bellow in collective outrage over a miniscule change in eyebrow shape or even the slightest hint of Botox.

It's good to know that our brethren in South Korean celebdom are keeping their priorities straight amidst the nuclear maelstrom.