Paris Hilton Throws Some Shade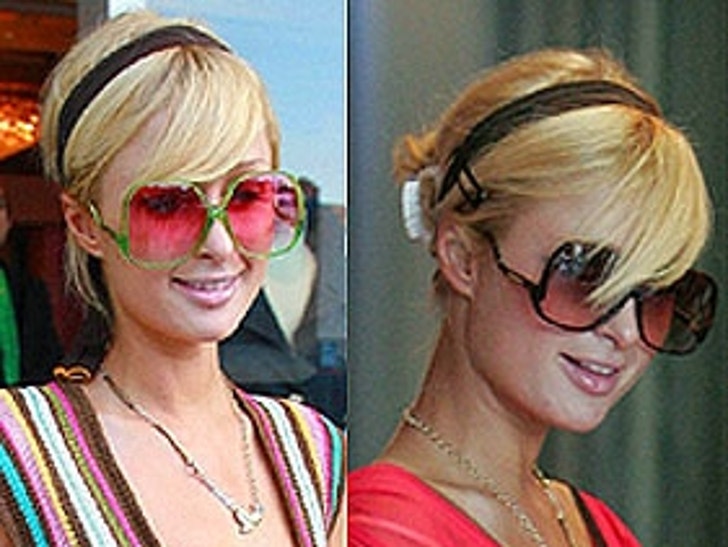 Recently, on one of her kajillion shopping trips, Paris stopped by the trendy Petro Zilia boutique and fell so in love with the label's oversized sunglasses that she instantly bought up two pairs. A celebutante can never have too many!
The shades are the latest in Sally Jessy Raphael chic and come in three colors, brown and lime (which Hilton purchased) and blue. They retail for $172, which is a relative bargain in heiress terms.
For those of you not able to stop by the hip store on LA's West Third Street, Aly Scott from StyleChic tells us they are available online at Couturecandy.com.

Now anyone can look just like your Aunt Ruth did in the 70s.