Rent-A-Celeb for Your Next Bash!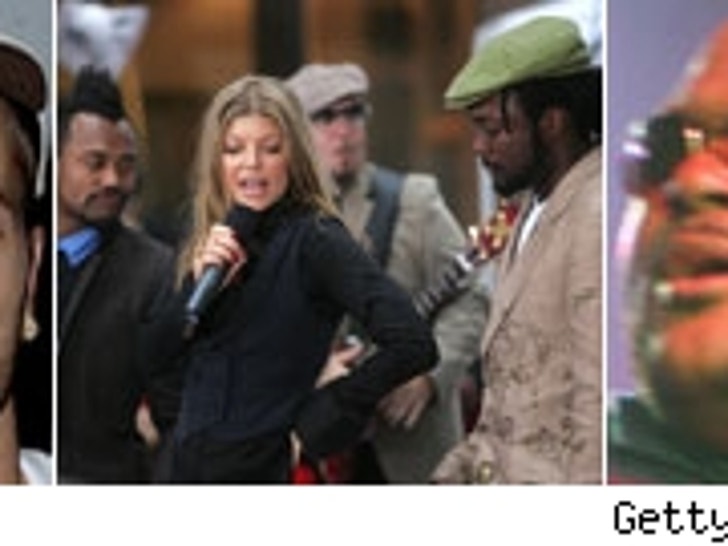 I'm still trying to figure out if K-Fed is a music celeb or just a tabloid celeb. Since he does actually have some sort of recording coming out, I'll give him the benefit of the doubt and include him in the music column. Perhaps being banged up a bit and in need of some cash after his WWE adventure, K-Fed is on the list of celebs who will come to your next throw down for a fee.
A mere $15,000 will bring Mr. Federline and presumably his trucker hat to your party. Interestingly, my contact in the rent-a-celeb world indicates that K-Fed's appearances are to be in connection with cd release parties....yes, his! So, for 15 large you get to help Kevin promote his record. What a deal!
If your wallet is overflowing, move up a couple rungs on the talent scale and get the Black Eyed Peas on your guest list. $45k brings all the boys and the Duchess to your official BEP after concert party coinciding with their tour. That's right, another artist allowing you to promote them! If you're more of the rock type, Dave Navarro will swing by for a mere twenty grand. Now, if he was able to bring Carmen Electra that might be worth it. But, those days are past.
Ok, if you're like me those numbers are a little high. So, lets take a look in the bargain bin. For a mere $1,000, former "Idol" finalist Kimberly Caldwell will host your event, and for an extra $1,500 she'll sing some tunes. That is a bargain considering that getting an actual "Idol" winner like Ruben Studdard will cost you $7k, without any guarantee of him singing a note! If an actual singer is too much for your budget, former Fuse TV DJ and Stuff Magazine hottie Juliya is available for only $800.
Instead of shelling out the bucks for these celebs to come to you, maybe you'd be better off just sneaking into Hyde or Butter and just telling your friends that its actually your party! Of course, if you're loaded, you can grab all of these folks for you bash and you might just be able to lure Josh Levine into bringing the Star Catcher crew to film all the action!