Exclusive: Rachel McAdams Does The Time Warp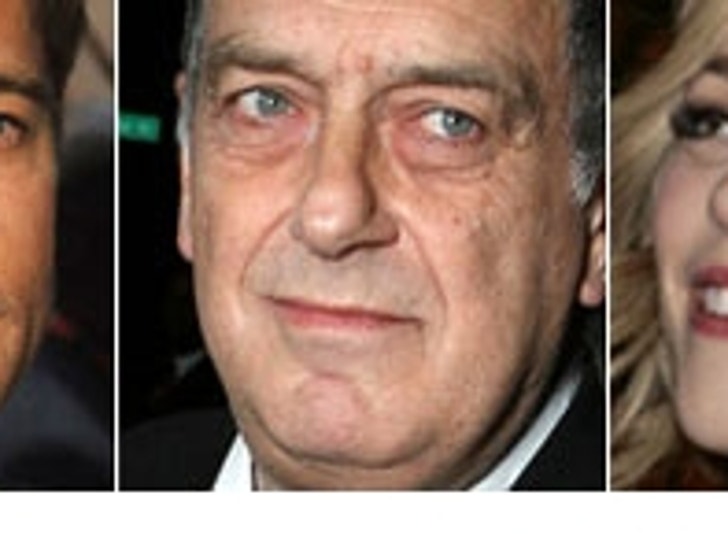 Breaking News: Francis Bacon wrote that traveling during youth is 'education,' but traveling when mature is 'experience.'
Ah, but what about when you're traveling through time, Sir Francis?
Such knotty questions are better left to sixteenth century philosophers, not 21st century entertainment industry bloggers, but we raise the issue precisely because of a delicious bit of news we gleaned this week: Rachel McAdams is in negotiations to take the lead in a quickly-coalescing feature film based on "The Time Traveler's Wife," Audrey Niffenegger's bestselling novel of 2003.
It's a marvelous first novel, one that blends the more whimsical elements of the 1980's TV show "Voyagers" and "The Terminator" with the romantic fun of "When Harry Met Sally." Brad Pitt is producing it via his Plan B Prods., as is Nick Wechsler, who's currently producing the Joaquin Phoenix drama "Reservation Road."
Well, actually, I am not nearly doing it justice: "The Time Traveler's Wife" follows a lionhearted librarian in Chicago who finds himself involuntarily shot forward and yanked backwards in time, usually ten years earlier or later than the present, and often without the benefit of any clothing when he arrives there.
(Or should we say 'when he arrives then.'? Hmmm. We digress.)
On one such time jaunt, he meets and falls in love with a beautiful teenage heiress, but for one dilemma. As Publisher's Weekly put it so eloquently, "The problem is that while [the librarian's] age darts back and forth according to his location in time, [her's] moves forward in the normal manner, so the pair are often out of sync."
It seems New Line is still meeting with directors, but it's come down to Stephen Frears ("Dirty Pretty Things") and German director Robert Schwentke ("Flightplan"), with most observers giving Frears an obvious edge given the director's abilities with character-driven films, which despite it's sci-fi trappings, this very much is a character-driven love story. Steven Spielberg even flirted with it for a moment.
We won't bore you with Hollywood minutiae, but Frears isn't known as someone who does a lot of development. That's an issue, because the current "Wife" script by Jeremy Leven (who incidentally adapted the Rachel McAdams' drama "The Notebook," also for New Line) is said to need a rewrite, and that's giving New Line execs a little pause about simply handing the project to Frears.
Whichever name winds up on the canvas director's chair, McAdam's involvement delights us, because it highlights the fundamental difference between actors who are in the process of getting educated, and those who are ready to gain experience.
Consider McAdam's "Mean Girls" co-star, Lindsay Lohan, who recently told In Style magazine: "I want to get married before I'm 30. And have my house. And make the kind of record I want. And I'd like to win an Oscar before then."
The ten years difference in age between the senior McAdams and junior Lohan has never been more vividly apparent: Only a 20 year old could rattle off such a list ("...And I want a pony, and, um, a..." while leaving in her wake excreable drool like "Just My Luck" and piffle like "Herbie."
McAdams, meanwhile, really does seem to be edging closer to an Oscar -- a piece of hardware that she's wisely avoided bringing up, apropos of nothing -- by stringing together a raft of smart comedies and dramas, including "Wife."
In short, it's the difference between an actress who's travels are merely getting her 'educated,' and one who's journey is making for 'experience.'
We can't wait to see the time fly for Ms. McAdams.